A panel established for the specific purpose of investigating claims of discrimination against elected officials in Los Angeles has convened to review the sexual harassment allegations made against Councilman Jose Huizar.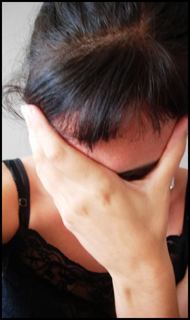 For now, the proceedings, which were prompted by complaints from Huizar's former deputy chief of staff, are being held behind closed doors. As of yet, the complainant has not filed a lawsuit against Huizar or the city, though our Newport Beach sexual harassment lawyers understand she reserves the right to do so, even though the complaint is being reviewed by Special Committee on Investigative Oversight.
The allegations first surfaced back in June, with a formal complaint of discrimination, harassment and retaliation filed with the state's Fair Employment and Housing agency.

The former chief of staff alleges that her relationship with her boss was problematic from the very start. During the interview process, she was reportedly asked impermissible questions that were not related to her professional career. The exact nature of those questions was not disclosed. However, the law restricts certain inquiries regarding a prospective employee's age, marital status, citizenship, disability or historical drug and alcohol abuse.
Beyond that, the complainant alleges that she was treated unfairly, demoted, denied transfer and ultimately forced to resign due to gender discrimination and also her refusal to engage in sexual intercourse.
Again, the complaint does not divulge the word-for-word exchange that reportedly occurred between Huizar and his chief of staff, but the complaint does indicate that there was a quid pro quo offer that the complainant rejected. Quid pro quo sexual harassment is when an employee is told that he or she must engage in some form of sexual contact in order to obtain favorable treatment or avoid negative consequences.
The complainant also alleges her bid to run for public office (she doesn't say which one) was sabotaged by Huizar due to her refusal to engage in sexual acts.
The complainant was reportedly hired by the councilman in 2006, with a starting annual salary of $47,000. By January of this year, she was earning $133,000 as a high-level aide for the councilman.
When she left the councilman's employ, she began working for the city's sanitation agency, earning about $120,000 annually.
Huizar has denied the allegations against him, saying he was surprised by them. He declined to comment further.
The city committee charged with investigating the matter was only formed in July. It is comprised of a law professor specializing in feminist legal theory, another law school professor whose focus is on disability and civil rights, two retired Superior court judges and an individual who represents the American Arbitration Association.
The panel will conduct a closed-door review of the allegations and then decide from there whether to bring in an outside investigator to further review the complaints. If it chooses to do this, those findings will then be reviewed by the panel. At that point, whatever conclusions and recommendations the panel reaches will be reported to council, which will then be responsible for taking formal action.
Victims of sexual harassment in Orange County may contact Houman Fakhimi trial attorney at (888) 529-2188.
Additional Resources:
Panel starts review of sexual harassment complaint against Huizar, Sept. 13, 2013, By David Zahniser, The Los Angeles Times
More Blog Entries:
Sexual Harassment Claims in California Just Got Easier With SB 292, Aug. 27, 2013, Newport Beach Sexual Harassment Lawyer Blog