A decision recently handed down by the U.S. Supreme Court is going to make it more difficult for those making employment-related claims of discrimination and retaliation to win their cases.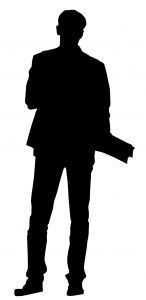 However, Riverside Discrimination Lawyer Houman Fakhimi is not discouraged and nor should you be. We are dedicated to ensuring that your discrimination/retaliation case is strong before ever setting foot in the courtroom.
What's more, the recent decision by the court may result in Congressional intervention to strengthen worker protections, as Justice Ruth Bader Ginsburg urged in her dissenting opinion.
Decisions on both issues came down along the court's partisan lines of 5-4. The first of those decisions limited the liability of an employer by determining that only someone with the ability to hire and fire could be considered a supervisor for purposes of discrimination litigation. That could make it tougher to sue a company for racial or sexual harassment if such action is carried out by a co-worker.
What those cases will depend more heavily on is what action, if any, the employer took to mitigate or eliminate problems.
In the second decision, the court set limits on how juries may decide lawsuits claiming retaliation. What this decision establishes is that it's not enough for an employee to say that illegal retaliation or bias was part of the reason for termination. Rather, it must be established that it was THE reason for the termination.
In her dissenting opinion, Justice Ginsburg said the decision erodes worker protections, adding that it was reminiscent of the 2007 Lilly Ledbetter decision in which the court tossed the pay discrimination verdict of a female plaintiff in Alabama. That later was the basis for Congressional action in the equal pay legislation that now bears Ledbetter's name – the first piece of legislation President Barack Obama signed upon taking office. Ginsburg hoped that similar action might be taken with these measures.
It's worth noting that when Ginsburg was a practicing lawyer, she represented sexual discrimination victims.
The first case had involved a discrimination lawsuit brought by a black cafeteria worker at Ball State University. According to court documents, the worker did not get along well with the white cafeteria manager, who was her direct supervisor. The manager had reportedly made a number of derogatory comments about the worker. The court upheld an earlier ruling finding that her case had been properly dismissed because the manager was not an individual with hiring and firing power. Therefore, it was questionable whether she could be considered a "supervisor." As one justice reasoned, there was no evidence to suggest that the employer had empowered the manager to make "tangible employment actions" against the cafeteria worker.
The second case involved a Texas doctor who sued his former hospital/university employer after he said racial bias on the part of a top official at the hospital led to his ouster. He had alleged he was the victim of illegal retaliation when he was forced to resign.
The court, however, reversed an earlier $700,000 verdict in the doctor's favor, saying that the doctor had not proven that illegal retaliation was the "motivating factor" for negative employment actions taken against him.
Continue Reading