The U.S. Supreme Court has agreed to hear a gender employment lawsuit against Wal-Mart in what has become the largest class-action employment lawsuit in U.S. history.
Our San Bernardino discrimination attorneys understand the challenges faced by employees of big-box stores and other large retailers. Wal-Mart has grown to become the nation's largest employer and has been taken to court for previous allegations of unfair labor practices. Giant retailers have an obligation to treat employees fairly. In some cases, unfair labor practices may be company wide. In other cases, a discrimination lawsuit in Orange County, Riverside or elsewhere in Southern California may be filed as a result of working conditions specific to a single store or involving a single manager.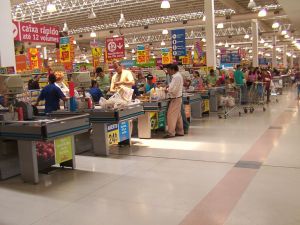 CNN reports the nation's high court has accepted the Arkansas-based company's appeal in a case of corporate versus workers rights. The 6-5 San Francisco circuit court opinion earlier this year permitted the multiparty litigation to move forward. A verdict could cost the company billions of dollars in damages.
The allegations are that Wal-Mart engaged in gender bias in pay and promotion of workers at its stores throughout the United States. The court will decide whether as many as 1.6 million current and former Wal-Mart employees can ban together to claim discrimination over the past decade. The lawsuit claims women were paid less and given fewer opportunity for promotions than the men employed by Wal-Mart.
Plaintiffs claim women make up more than 70 percent of Wal-Mart's hourly workforce but have made up less than one-third of its store management. The original lawsuit was filed in 2001 by a Pittsburg, California door greater and five coworkers.
Continue Reading