A recent court case out of Maine shows that the only way to fight discrimination in Irvine and other places in the country is to take the case to court and fight for your rights.
Some workers today would argue that officials at large corporations have little in the way of loyalty. They spend most of their time worrying about making profits, regardless of what that means to their employers.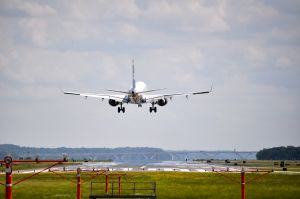 Sadly, our Irvine employment lawyers have seen workers be discriminated against in cases where people in power believe the law and company policies don't apply to them. Discrimination comes down to a power struggle without regard for a person's feelings.
If a person faces discrimination at work, it's likely because a co-worker with authority has decided not to follow the laws that are in place to protect workers from discrimination. That person likely believes they won't get caught or they disagree with the laws and choose to disobey them.
A person can face discrimination for a variety of reasons — age, gender, race, national origin, sexual orientation, disability and other factors that have no bearing on whether you are able to competently do the job at hand.
The Maine case of Russell v. ExpressJet Airlines shows us that standing up and fighting in a court of law may be the only way for a person to fight discrimination in their workplace.
In this situation, a jury found that the airline discriminated against Edward Russell based on his sexual orientation. The airline appealed, arguing that it should have won the case on three grounds. The Maine Supreme Judicial Court denied the appeal and found in favor of Russell.
In 1998, Russell became an agent for Continental Express and he was later promoted to supervisor. When ExpressJet opened in 2002, he joined that company as a supervisor. At the time, the general manager was a gay man and Russell, too, was gay and was open about his sexual orientation.
A year after being hired, a regional director for the airline told Russell that three women had filed a lawsuit against the company alleging that only gay men were being hired for managerial positions. The general manager left soon after and Russell, along with another man, took over those duties. Co-workers said Russell did a great job running the office while the company searched for a new general manager.
He asked about getting the job full time and was turned down twice because the company had just gotten out of a "boiling pot of water," a reference to the discrimination lawsuit filed by the three women. Russell was told twice he would not get the job.
When a new general manager was hired, he spoke well of Russell. When a new regional director was hired, he was told by the general manager that Russell was doing a good job. But then, the regional director recommended Russell be fired, and the general manager declined to do so.
As new general managers came in, Russell was overlooked for the position and he was told that the company had a policy — though unwritten — of hiring general managers from within the stations. By 2006, Russell began trying to reach the human resources department about unfair hiring practices, though those calls were not returned.
In 2007, a new general manager was hired and Russell overheard him say that the company needed to "clean house" of homosexuals. When he contacted the regional manager about becoming a general manager, he suggested two other locations, but then those positions either weren't available or were filled. Russell eventually resigned and filed suit. A jury awarded him $500,000.

If you feel your rights have been violated and are in need of an Orange County employment dispute attorney, call Trial Attorney Houman Fakhimi at 877-529-4545 to discuss your rights. We offer free consultations in all areas of discrimination and employment law.
More Blog Entries:
Study: Small Percentage of Dentists in Los Angeles Discriminate Against People with HIV/AIDS: December 7, 2011
Charter Oak Coach Alleges Sexual Orientation Bias in Firing: September 24, 2011