Posted On: March 11, 2012
Capsolas v. Pasta Resources Inc. Forces Restaurant Owner to Pay Back Tips
A celebrity television chef must fork over more than $5 million after employees said he stiffed them on their tips, thereby violating the federal Fair Labor Standards Act.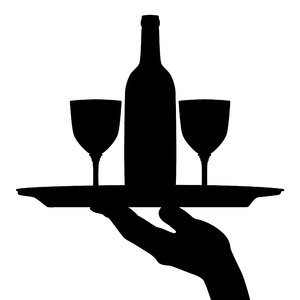 Orange County employment attorney Houman Fakhimi understands that the case - Capsolas v. Pasta Resources Inc. - pitted chef Mario Batali against a hot of workers who said he cheated them out of tips made specifically on wine sales.
According to Bloomberg Business News, Batali and his associate pocketed tips that equaled about 5 percent of each night's wine sales at upscale restaurants. The class action lawsuit that encompasses more than 1,000 bartenders and servers at eight restaurants.
One former bartender explained it like this: About 4 percent of the wine sales from each night was deducted from the tip pool to cover the cost of the restaurant's wine experts and broken glasses. This was a standard policy at all of the restaurants, according to the suit.
Batali and his business partner had previously been quoted as saying they intended to fight the allegations tooth-and-nail, as they believed they were in the right.
However, dipping into the tip pool earned by hardworking employees is not only a show of poor ethics, it is likely a violation of the law.
The case didn't make it to trial, however, as the chef and his business partner agreed to settle the case for $5.25 million. The workers will receive a share of the settlement, depending on how many hours they had worked.
While not everyone in the restaurant industry works in fine dining, there are laws governing how tipped employees are to be paid by their employer. A tipped employee is one who, in the course of his or her regular job duties, receives more than $30 monthly in tips. The U.S. Department of Labor is very clear in its policy regarding what an employer can do with employee tips:
"The employer is prohibited from using an employee's tips for any reason other than as credit against its minimum wage obligation to the employee..."
It goes on to state that a tip is the sole property of the employee. In fact, the Fair Labor Standards Act forbids an employer from arranging a situation where any part of that tip is funneled to the employer.
Employers who violate this act could face government fines of up to $50,000 for each violation and even a criminal prosecution. The labor department could also require the establishment to pay back pay and damages if it's found that the law was blatantly violated.