A chain electronics company, which is headquartered in San Jose and operates 17 stores in California, will have to pay $2.3 million in a settlement following claims of sexual harassment and retaliation in Washington State.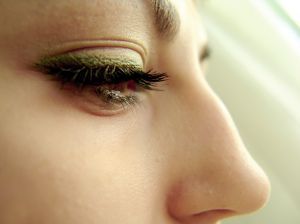 Riverside Sexual Harassment Lawyer Houman Fakhimi understands that the the Equal Employment Opportunity Commission had charged the company with tolerating harassment of a young female saleswoman, and then terminating her supervisor when he attempted to take a stand for her.
The settlement reportedly is one of the largest in the EEOC's history, on a per-claimant basis.
Here's what occurred, according to the complaint:
A manager at the company had repeatedly harassed a young woman who was a subordinate. He would send her frequent and sexually-charged text messages. He would invite her to his home for drinks, despite her repeated refusals – and the fact that she was underage at the time.
When another manager stepped in on behalf of the young saleswoman and reported the harassment to the company's legal department, the company turned around and fired him. He then filed a sexual harassment suit against the company, and the young saleswoman later joined that suit.
As an aside, both sides were gearing up to battle it out in court when a federal judge slapped the electronics firm with a $100,000 fine for reportedly destroying computer hard drives that may have contained information relevant to the claim. Additionally, it reportedly withheld information regarding a prior allegation of sexual harassment by the same manager back in 2001. Apparently, notes regarding that case had literally been plucked from the file.
At the time, EEOC attorneys referred to these actions as "hide-the-ball tactics," and said they wouldn't be tolerated. The company also reportedly filed numerous "frivolous" motions.
The judge wrote that these actions constituted deliberately deceptive practices that served to undermine the integrity of the court proceedings.
This $2.3 million settlement will be in addition to the previous sanction.
Sexual harassment is against both state and federal law, and as such, can be tried in courts at either level. The federal law is Title VII of the amended 1964 Civil Rights Act, which applies to most public and private employers, employment agencies and labor organizations with more than 15 workers.
State law barring sexual harassment is contained in the California Fair Employment and Housing Act. It covers much of the same, except it also applies to state license boards and state and local governments and all work places that have 1 or more employee.
These laws also prohibit retaliation for reporting sexual harassment or participating in a sexual harassment investigation.
Employers have a responsibility to their workers to take a reasonable amount of care in order to prevent such incidents, as well as to address them when they arise. This law is rather broad as written, and there are no specific actions that satisfy this requirement.
Some employers have tried to argue that simply having a sexual harassment policy is enough to shield them from responsibility. However, the courts have found that if a company has a policy and yet does not enforce it, that is not considered reasonable care.

If you are struggling with sexual harassment in Orange County, contact the Employment Law Team for a confidential consultation to discuss your rights. Call (877) 529-4545. Serving Ontario, Riverside and the entire Los Angeles area.
Additional Resources:
Fry's pays $2.3 million to settle harassment complaint, Dec. 13, 2012, Staff Report, Business Management Daily
More Blog Entries:
Sex Harassment Suit Filed Against California Electric Firm, Oct. 22, 2012, Riverside Sexual Harassment Lawyer Blog