Imagine walking into a department store you love to shop at and having an employee tell you you can't buy something or they won't help you because of what you look like.
That's what a woman says happened to her in 2010, when she tried to buy a men's shirt from a Bloomingdale's department store in Century City. According to a lawsuit, reported on by the Los Angeles Times, the woman tried to make the purchase for her wedding, but was denied based on her gender.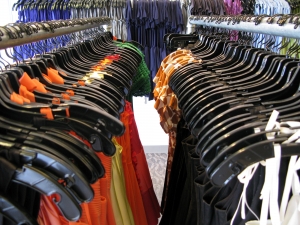 Discrimination in Orange County and elsewhere is typically considered an at-work offense, but the truth is discrimination can occur in many settings — from work to public housing or credit applications to the retail industry. Consulting with an experienced and aggressive Orange County Discrimination Lawyer as soon as possible can ensure the offenders are held accountable for their unlawful and unjust actions.
According to a lawsuit filed recently in Los Angeles County Superior Court, the woman went to the store to buy a shirt for her upcoming wedding. When she ventured into the men's department, seeking to buy a men's shirt for the occasion, she was alleged denied by a male employee.
The lawsuit states, according to the newspaper's account, that the woman walked into the upscale department store and was approached by a salesman. The man allegedly asked her for whom she was buying the shirt and the woman replied it was for her.
According to the newspaper, the worker used some "offensive" comments toward her and asked her why she would be buying a man's shirt. "You're a woman; you shouldn't wear men's clothing. He then turned his back to her and stalked away," the lawsuit states.
The woman then allegedly began to cry near the store's jewelry counter while waiting for a supervisor. The woman said she hasn't been able to re-enter the store since even though the store offered her a free shirt. The lawsuit seeks a jury trial and unspecified damages. The lawsuit names Bloomingdale's as well as parent company Macy's Inc. and alleges the stores refused to provide equal accommodations based on "her actual or perceived sex or sexual orientation."
Cases of discrimination are perhaps most common in the workplace, however, and California's Fair Employment and Housing Act helps protect workers from facing undue discrimination in small companies and contract situations. The law defines who is protected and under what circumstances.
There are also protections under federal employment law in Orange County. These protections typically apply to the age, gender, race, sexual orientation, disability and other characteristics of an employee.
People can face retaliation for filing complaints at work or they can be shorted pay in wage and hour disputes. There are many aspects of employment law in California that are designed to help the worker have a fair working experience without having to fear an unbalanced environment.

If you feel your rights have been violated and are in need an Orange County gender discrimination attorney, call the California Employment Law Team at 877-529-4545 to discuss your rights. We offer free consultations in all areas of discrimination and employment law.
More Blog Entries:
California City Settles Religious Discrimination Lawsuit: August 14, 2011
LAX Policewoman Gets $1 Million in Discrimination Case: August 4, 2011
Additional Resources:
Woman sues Bloomingdale's, says employee criticized her for buying men's shirt, by Andrea Chang, the Los Angeles Times