The U.S. Department of Justice recently settled its lawsuit against a Southern California city that it accused of violating the civil rights of a Buddhist group, the San Gabriel Valley Tribune reports.
The city of Walnut, which is east of Los Angeles, settled the complaint with federal authorities recently after the government accused the city of discrimination by denying the religious group's request to build a Zen Center, which would have been the only non-Christian religious center in the city.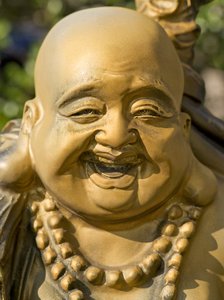 Discrimination can come in many forms and none of it is lawful. Religious discrimination can happen in public, as this story suggests, but it can also happen in the workplace. Workplace discrimination in Santa Ana and throughout California shouldn't be tolerated and an experienced Orange County Employment Lawyer should be consulted if you or a loved one has experienced it.
The Justice Department's complaint alleged that the city denied the Zen Center's application in 2008 and until that point hadn't rejected a permit for the construction, expansion or operation of a house of worship since at least 1980.
Under the settlement, the city agreed not to impose different zoning or building requirements on other houses of worship. City officials will also have to attend training on religious discrimination and land use.
According to the news article, the group began designing its center in 2001, but in 2003, city officials began voicing concerns about the center. Despite concessions, including scaled-back plans, the city still rejected its application. The Buddhist group finally bought property in Pomona and opened a temple there, selling the Walnut land.
While this appears to be a clear case of religious discrimination in the public realm, this type of discrimination can happen at a job just as easily. In 2010, there were 3,790 complaints of religious discrimination filed with the U.S. Equal Employment Opportunity Commission. That's up from about 1,700 in 1997.
There were also 330 settlements in 2010, up from 89 in 1997. While many of the 3,800 religious discrimination complaints were unfounded, in about 10 percent, reasonable cause was found. In 2010, the commission settled $10 million in claims.
So, as you can see, it does happen. Employers tend to discriminate against religions they are less familiar with. But regardless of their knowledge level of a particular religion, they aren't allowed to promote others or afford fewer opportunities to someone based on their worship practices.
Religious discrimination falls under Title VII of the Civil Rights Act of 1964 and is federally regulated. Some provisions of the law:
-An employer shouldn't treat an employee less favorably or more favorably because of the employee's religious beliefs.
-An employee can't be forced to take part in religious activities as a condition of employment and can't be forced to forgo religious activities.
-An employer must reasonably accommodate the employee's religious practices.

If you feel your rights have been violated and are in need an Orange County gender discrimination attorney, call the California Employment Law Team at 877-529-4545 to discuss your rights. We offer free consultations in all areas of discrimination and employment law.
More Blog Entries:
LAX Policewoman Gets $1 Million in Discrimination Case: Aug. 4, 2011
Judge Throws Out Burbank Police Discrimination Lawsuit: June 8, 2011
Additional Resources:
Justice Department settles suit against Walnut, by Bethania Palma Markus, San Gabriel Valley Tribune