Back in the mid-1990s, a young woman accepted an unpaid internship at a psychiatric care center, where the doctor in short order suggested she participate in an orgy, remove her clothes before meetings with him and dubbed her "Miss Sexual Harassment."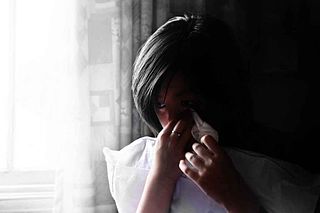 Soon after, the woman filed a sexual harassment claim, O'Connor v. Davis, in the U.S. Second Circuit Court in New York.
However, our Chino sexual harassment attorneys know that the U.S. Court of Appeals for the Second Circuit dismissed the claim because the plaintiff was an unpaid intern. She wasn't an employee and therefore, the justices decided, she was not protected from sexual harassment under the law.
Unfortunately, as a recent ProPublica series highlighted, federal policies appear to echo this stance, with the U.S. Equal Employment Opportunities Commission holding that the Civil Rights Act doesn't cover interns at all unless they receive "significant remuneration." This doesn't necessarily mean the intern has to be paid, but it does mean he or she must derive significant benefits. Those could come from a third party, such as an educational institution.
The definition is somewhat vague and therefore open to interpretation.
It's deeply troubling because interns are especially vulnerable. They are young and inexperienced. Even if they wanted to complain, they often aren't sure where to go. Beyond that, they are relying on their harassers to provide a recommendation that will help them excel in their professional careers. They want a foot in the door, so they keep their mouths shut.
But there some places that are beginning to take note of this apparent loophole in sexual harassment protection.
In Oregon for example, a law was passed in June that expands protection for claims of harassment and discrimination to all interns, regardless of whether they are paid. A spokesman for the state's Bureau of Labor and Industries says Oregon is the first to approve such a measure. The state now offers protection against discrimination and harassment on the basis of gender,race, religion, sexual orientation or disability and it also covers wrongful termination connected to any form of discrimination. However, it doesn't establish any kind of employer-employment relationship and it doesn't make it mandatory for interns to be paid wages.
The District of Columbia, too, has taken some additional measures to protect interns. Councilwoman Mary Cheh was successful in getting the protections outlined in the D.C. Human Rights Act extended to all interns. The push came after Cheh became familiar with the Evans v. Washington Center for Internships case, filed in the U.S. District Court for the District of Columbia. The plaintiff interned at a chiropractor's office where the primary doctor at the location had a history of sexual misconduct that included fondling patients. During her time there, she alleges that he made sexual advances toward her, frequently made sexual comments about her appearance, attempted to massage her shoulders and wrapped his arms around her waist.
The entire ordeal forced the intern to quit the internship and alter her career plans. However, her case was ultimately dismissed because the court determined that as an intern, she lacked the protections of an employee. Cheh's efforts change that – at least in D.C.
Interns should not have to suffer in silence when these kinds of incidents occur. Don't assume your intern status means you have reached a dead end. Our Chino sexual harassment lawyers are committed to helping you explore all your legal options.

Victims of sexual harassment in Orange County may contact Houman Fakhimi trial attorney at (888) 529-2188.
Additional Resources:
How Unpaid Interns Aren't Protected Against Sexual Harassment, Aug. 9, 2013, By Blair Hickman and Christie Thompson, ProPublica
More Blog Entries:
Lack of Sex Harassment Training May Boost Liability Claim, Aug. 10, 2013, Chino Sexual Harassment Lawyer Blog