Former General Manager of the Los Angeles Clippers continues his fight against the team in a Los Angeles race and age-discrimination lawsuit. Baylor claims he was "positioned to take responsibility for the [team's] losses," according to the Los Angeles Times.
With the recent downfall in the economy companies continue to downsize veteran help in favor of cheaper labor and look for other ways to save money — which may include paying a woman less for the same job. Our San Bernardino employment lawyers are seeing an increase in cases involving age, race and sex discrimination in Los Angeles and the surrounding areas. Consulting an attorney is highly recommended when an employee believes he or she is facing discrimination in the workplace. Too often, employees ignore these actions and suffer without seeking justice and proper compensation.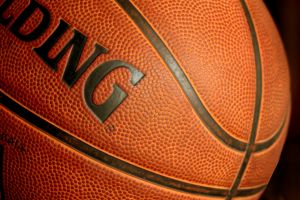 Clippers officials claim that Baylor resigned in 2008 after being their GM for 22 years. But Baylor claims that he was unjustly cut from the team because of his race and age, as we reported in our previous California Employment Blog about the case. In addition to his age discrimination suit against the Clippers, Baylor is also seeking compensation for his claim of being underpaid as a general manager of an NBA team.
"The Clippers already had a reputation as a horrible franchise" when Baylor, a former Lakers star, took over the Clippers player-personnel duties in 1986, Alvin J. Pittman said, Baylor's attorney. "Whereas the Lakers had ownership showing an interest in winning, Mr. Baylor accepted a position that was challenging, a team that has a tradition of losing and unwilling to pay or re-sign key players," said the LA Times.
Former GM Baylor, 76, is still claiming he was a victim of age discrimination, while the Clippers continue to deny the allegations. During a hearing, a memo was shown to the jury of seven men and five women. The memo, written by current team President Andy Roeser, stating, "Elgin's not getting any younger."
Baylor was named NBA Executive of the Year in 2005-06 when the team reached the semifinals for the first time since the 1975-76 season. The NBA is also named in the lawsuit, as it alleges the league condoned the discrimination by virtue of knowing the general manager salaries of other teams in the league. Baylor claims he was underpaid, making roughly $350,000 a year which is much less than other GM's.
Discrimination in the workplace is a serious offense with consequences that affect all parties. It is important to consult an experienced attorney when it comes to fighting for your rights in the workplace and protecting the financial well-being of you and your family.

If you need to speak to an employment attorney in Los Angeles about an issue of discrimination, sexual harassment, wage dispute, or a violation of worker's rights, contact the Employment Law Team for a free and confidential consultation to discuss your rights. Call (877) 529-4545. Serving Santa Ana, Ontario, Riverside and the entire Los Angeles area.