A single discrimination lawsuit against Wal-Mart has become one of the largest job-discrimination cases in U.S. history, reports the LA Times. With stories from female employees claiming they've been passed over for promotions because of they're sex, Berkeley versus Bentonville begins. The case affects nearly two-million women and is putting tens of billions of company dollars at risk.
Our San Bernardino discrimination lawyers understand that while we'd like to keep good-faith in companies, unfortunately there are instances when an employee is treated unfairly and discriminated against.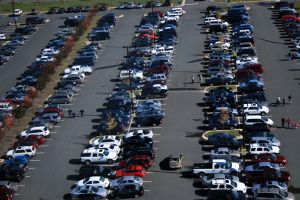 In some cases, unfair labor practices may be company wide. In other cases, a discrimination lawsuit in Orange County, Riverside or elsewhere in Southern California may be filed as a result of working conditions specific to a single store or involving a single manager. It is important to step forward and contact an attorney to fight for equal rights.
In our previous California Employment Lawyer Blog when we first told you about this suit, we stated that Wal-Mart claims to have no difference in pay between men and woman at 90 percent of their stores. They also stated that their hiring policy is determined locally, not as a company-wide decision.
The court will be determining if nearly 1.6 million current and former Wal-Mart employees can in fact claim discrimination within the company — en masse, as part of a class action lawsuit. The discrimination is said to have been taking place for last ten years. Detractors of the suit claim it will be open season for employment suits against large national corporations if the court permits the behemoth complaint to go forward.
The company's lawyers point out the suit now speaks for more women than the combined total of active-duty personnel in the U.S. Army, Air Force, Marines, Navy and Coast Guard, reports the LA Times. The Times also reports that there are "significant deficiencies in the company's policies and practices for identifying and eliminating barriers to equal employment opportunity at Walmart."
"To prove these cases, you rely on statistics. And now all the records are electronic. It's all there at a keystroke," said Brad Seligman, a civil rights lawyer.
Yet, if the allegations are true, it is up to these women to step up, stand together and speak out to make sure they're heard and demand equal treatment in the workplace.
"Performance reviews that feature rigorous, detailed criteria and that are regularly scheduled, taken seriously, and conspicuously tied to compensation and advancement are a critically important factor for easing gender bias," said Lauren Rikleen, in her book 'Ending the Gauntlet, Removing Barriers to Women's Success in the Law,'

If you need to speak to an employment attorney in Orange County about an issue of discrimination, sexual harassment, wage dispute, or a violation of worker's rights, contact the Employment Law Team for a confidential consultation to discuss your rights. Call (877) 529-4545. Serving Santa Ana, Ontario, Riverside and the entire Los Angeles area.