Gender discrimination in Los Angeles may be part of the reason women doctors make less than men, according to a recent report in the L.A. Times.
Our employment lawyers in Riverside and Orange counties are often called to represent clients who have been fired or suffered harm in the workplace as a result of discrimination based on age, gender, race or other factors. While we have made great strides as a nation when it comes to gender equality, women continue to be paid less than men for the same job.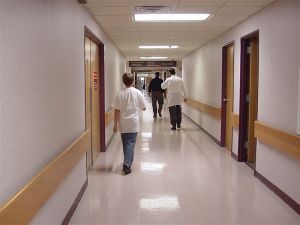 In other cases, women may be passed over for a promotion. As we reported late last year on our California Employment Lawyer Blog, women hold fewer than 1 in 10 of the top executive positions at California's 400 largest companies.
An article in the journal Health Affairs recently reported women doctors are paid an average of $16,819 less than men at the beginning of their careers. But the premise of the article may itself have been biased as it attributed the pay difference to women choosing jobs with more flexible hours and other family-friendly attributes.
The article contends the same inequality in pay exists between male and female anchor teams at every television news station.
In 1999, new women physicians made $151,000, versus $173,000 for men, a difference of 12.5 percent. In 2008, women made $174,000 compared to $209,000 for men, a difference of 17 percent.

If you need to speak to an employment attorney in San Bernardino about an issue of discrimination, sexual harassment, wage dispute, or a violation of worker's rights, contact the Employment Law Team for a confidential consultation to discuss your rights. Call (877) 529-4545. Serving Santa Ana, Ontario, Riverside and the entire Los Angeles area.