A race and age-discrimination lawsuit in Los Angeles can proceed against the NBA's Los Angeles Clippers after a judge refused to throw out the suit brought against the team by its former general manager, Elgin Baylor, according to the Beverly Hills Courier.
With increasing frequency, our San Bernardino employment lawyers are being called to deal with cases involving age discrimination in Los Angeles and the surrounding areas. Amid the economic downturn, employers often decide to layoff their veteran employees, who are frequently among a firm's highest paid. In certain cases, age discrimination may result. For Baby Boomers — particularly those who have decided that working a few more years is the best way to fund a secure retirement — the consequences can be dire. Consulting an experienced attorney is your best bet when it comes to fighting for your rights in the workplace and protecting the financial well-being of you and your family. Too often, veteran employees who are downsized as a result of age discrimination will be unable to find a comparable position at comparable pay.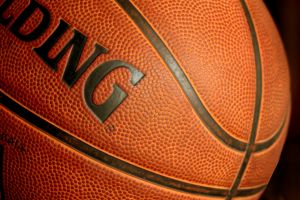 In this case, Clipper officials say Baylor resigned in October 2008 after 22 years as GM. However, his lawsuit claims he was unceremoniously dumped from the team based on race and age discrimination. A Los Angeles Superior Court judge dismissed the team's request to throw the case out of court. The employment lawsuit also alleges that Baylor was underpaid, never earning more than $350,00 a year, which is not comparable to the GM salaries for other NBA teams.
Baylor was named NBA Executive of the year in 2005-06 when the team reached the semifinals for the first time since the 1975-76 season. The NBA is also named in the lawsuit, as it alleges the league condoned the discrimination by virtue of knowing the general manager salaries of other teams in the league.
The Los Angeles Times reports the wrongful termination lawsuit is scheduled for trial on March 2.

If you need to speak to an employment attorney in Los Angeles about an issue of discrimination, sexual harassment, wage dispute, or a violation of worker's rights, contact the Employment Law Team for a confidential consultation to discuss your rights. Call (877) 529-4545. Serving Santa Ana, Ontario, Riverside and the entire Los Angeles area.