A high-profile Hollywood producer has been ordered to pay $3 million after being convicted of sexually harassing an assistant.
It's blatantly obvious that Hollywood is full of egos. And those egos sometimes lead to power trips that result in people facing discrimination or harassment on the job. Sexual harassment in Orange County may be common, but it's not legal.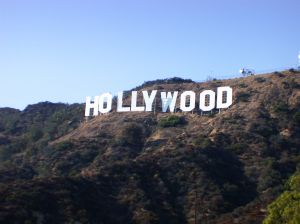 A person shouldn't be subjected to sexual advances, guarantees of a job in exchange for sexual favors or other unlawful and uncomfortable actions that make them despise where they work. With jobs scarce these days, people are willing to endure more frustrations in the workplace. But that doesn't mean they should endure harassment.
Our Santa Ana employment lawyers know the frustration and desperate feeling workers get when they face discrimination or harassment on the job. It may feel like a hopeless situation, but it's not. A lawyer can guide you in determining the best course of action and whether filing a lawsuit will best resolve the unfortunate situation you face.
According to the Los Angeles Times, Jon Peters, who produced "Caddyshack," "Rain Man" and Superman Returns," among other films, was convicted of sexually harassing his assistant and subjecting her to a hostile work environment.
At the jury trial, his assistant testified that he inappropriately touched her at his Malibu home, crawled into bed with her while they were in Australia in a hotel, and exposed himself to her and her 2-year-old daughter at an outdoor restroom when they were at his Santa Barbara ranch.
The woman also claimed that Peters' influence in the industry prevented her from getting another job after she stopped working for him. Peters, in defense, claimed that the woman had no independent eyewitness accounts to verify her allegations.
But jurors sided with the plaintiff. They also found that Peters acted with malice, which spurred a separate hearing to determine whether punitive damages should be awarded. At that hearing, an additional $2.5 million was awarded, NBC News reports.
These are large sums of money for sure, but they aren't unwarranted. For companies whose leaders discriminate and harass, it provides a lesson they will hopefully take seriously and prevent from happening in the future.
For the victim, aided by an experienced Santa Ana discrimination lawyer, the verdict provides her some closure for suffering through a difficult work environment. It also provides some money to tide her over should she be left without work in an industry that may continue to discriminate.
By and large, jurors get it right. They see the problems with work environments where employees are punished or rewarded for their looks and where bosses get away with inappropriate behavior. They want justice to be done and so do Santa Ana discrimination lawyers. Contact us today so we can help.

If you feel your rights have been violated and are in need of an Orange County employment dispute attorney, call the California Employment Law Team at 877-529-4545 to discuss your rights. We offer free consultations in all areas of discrimination and employment law.
More Blog Entries:
Sheriff's Office Supervisor Faces Allegations of Sexual Harassment in Los Angeles: April 29, 2011
Additional Resources:
"Batman" Producer Ordered to Pay $3M in Sex Case, by Sara Dover, NBC News
Jon Peters ordered to pay damages on sexual harassment claim, by Dan Weikel, Los Angeles Times