Women hold fewer than 1 in 10 of the top executive positions at California's 400 largest companies, the Los Angeles Times reported.
Our Orange County employment discrimination attorneys have seen improvements in the wage and income gap between male and female executives. And we are seeing more women rise to hold top executive positions. But each time one of these surveys is conducted it is a reminder that sexual discrimination in the workplace is still an ongoing issue nationwide.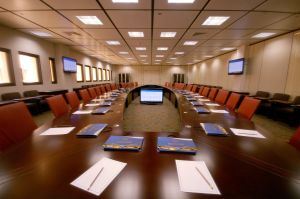 When women are passed over for promotions at work based on their gender, they can and should consult an experienced employment attorney in Los Angeles. Over the course of a career, promotion delays and smaller wages can have a drastic impact on your financial status, quality of life and peace of mind. And, cumulatively, such tactics in the workplace can even threaten your security in retirement.
The latest study by UC Davis found that women accounted for 12 percent of directors and 12.3 percent of the highest-paid executives at the 79 Los Angeles firms on the list.
Statewide, just 16 of the 400 companies had a female chief executive, although that is up from 15 in 2009 and 11 in 2006. The study did find, however, that the percentage of women on the boards of most company coincides with the percentage of women in top management positions, which at least suggests that discrimination is less likely to occur once an executive has reached the top.
"What this suggests is that once you make it into top management, the chances of getting appointed to the board are roughly the same whether you're a man or a woman," said Donald Palmer, a UC Davis profession involved in the study. "If discrimination is taking place, and I think it is, it's likely taking place at the many lower levels in an organization."
The survey found that one-third of California's 400 largest public companies had no women among directors or top executives. Silicon Valley tech companies had the worst record of selecting women for these positions.

If you need to speak to an employment attorney in Los Angeles about an issue of discrimination, sexual harassment, wage dispute, or a violation of worker's rights, contact the Employment Law Team for a confidential consultation to discuss your rights. Call (877) 529-4545. Serving Santa Ana, Ontario, Riverside and the entire Los Angeles area.