Los Angeles wage violations at the Hilton Hotel near the Los Angeles International Airport has resulted in a $2.5 million settlement.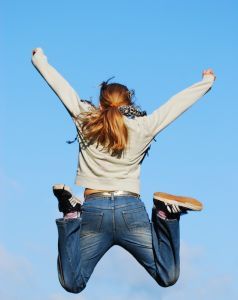 Los Angeles Employment Attorney Houman Fakhimi knows that cases like this are common, as many companies have no qualms denying workers meal and rest breaks and in some cases denying wages. Businesses are expensive to run, and companies will bank on the fact that employees often don't understand their rights well enough to press forward with a complaint.
As one of the largest hotels in the city, not to mention being a large and successful national chain, the Hilton undoubtedly had the means to pay its workers. It simply chose to skirt the rules. Now, they will pay the price for that not only in the form of back pay and also punitive damages.
Dozens of workers at the 1,200-room hotel no Century Boulevard filed suit back in 2008, alleging violations dating back to 2004.
Among the laundry list of allegations, the hotel reportedly refused to pay its workers for the time they spent doing prep work, including putting on or taking off uniforms, which were required to be left at the hotel. Additionally, employees said they were made to fill out time sheets indicating that they took rest and meal breaks when in fact they did not.
Other allegations included that the hotel hired a large number of workers, including housekeepers and cooks, through a subcontractor in an effort to circumvent the city's ordinance that required that those working at airport-area hotels be paid a proper living wage.
The hotel fought back, suing the city over its living wage ordinance, which required an hourly stipend of $11.55 or $10.30 if the company was also paying health benefits. The hourly minimum wage in California at the time was $8.
The ordinance was controversial at the time because it required businesses that were not contracted by the city to pay over and above the state's minimum wage. But labor advocates had long argued that the minimum wage was not a living wage – families could not afford to feed themselves or self-sustain on that level of income.
Ultimately, the hotel, which was joined by several others, lost that case and the ordinance was upheld.
The class action suit filed by workers indicated there was actually a dual pay system. Workers hired directly by Hilton were in fact paid much higher wages than those who worked for the sub-contractor. In essence, they were being paid much less for doing the same work.
The settlement of the class action suit, which affects some 1,200 employees, was announced by a local union, which has over the last handful of years been working to unionize employees in the Los Angeles-area hospitality industry in an effort to provide greater employment protections.
A cook at the hotel said employees were often made to feel like machines. Winning the lawsuit, he said, was about more than the money. It was about justice, he said, and earning respect.

If you need to speak to an employment attorney in Los Angeles about an issue of discrimination, sexual harassment, wage dispute, or a violation of worker's rights, contact the Employment Law Team for a confidential consultation to discuss your rights. Call (877) 529-4545. Serving Ontario, Riverside, Orange County and the entire Los Angeles area.
Additional Resources:
Hilton Hotel agrees to pay workers $2.5 million to settle suit, By Dan Weikel, Los Angeles Times
More Blog Entries:
High Court Judge Weighs California Discrimination Suit Against Walmart, June 26, 2012, Orange County Employment Law Blog