A wrongful termination lawsuit in Los Angeles has been filed by the former spokesman for the Los Angeles County Superior Court.
Our San Bernardino wrongful termination attorneys fight for the rights of clients who have been unjustly terminated from their jobs. In many cases, including those where tenure, or a municipal or union job is involved, an employee may have rights beyond the at-will employment arrangement. And, even when employment is at-will, employees have rights that prevent an employer from terminating them for reporting dangerous work conditions, discrimination, violation of employment laws and other unfair working conditions.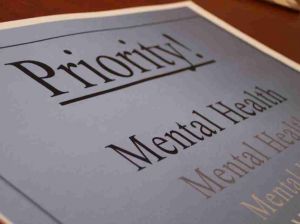 The Los Angeles Times reports the employee accuses court administrators of discriminating against him because of a long-time mental illness. He filed a formal complain last month with the Equal Employment Opportunities Commission, claiming he was fired after they learned of his "chronic severe depression." The suit says the condition had worsened and doctors recommended he take a second leave of absence in less than a year.
He claims he was fired after being placed on administrative leave for three weeks, over what he said were false allegations that he leaked information to TMZ, the gossip website.
His filing states that his lawyers disclosed that his mental condition had worsened and that he needed short-term disability leave. He was fired 10 days later.
State and federal law protects employees from disability discrimination in Orange County and elsewhere. Those who are discriminated against based on physical or mental disabilities may have a right to collect damages. In fact, California law provides that a disability need only "limit" a major life activity, not "substantially limit," as required under federal law. Therefore, more impairments will qualify for relieve under state law.

If you need to speak to an employment attorney in Riverside about an issue of discrimination, sexual harassment, wage dispute, or a violation of worker's rights, contact the Employment Law Team for a confidential consultation to discuss your rights. Call (877) 529-4545. Serving Santa Ana, Ontario, Riverside and the entire Los Angeles area.