A sexual harassment lawsuit in Westlake Village accuses the Four Seasons hotel manager with having a romantic relationship with a masseuse, to whom he allegedly gave special treatment, according to the Los Angeles Times.
Our Riverside employment attorneys understand how romantic relationships cal lead to complications in the workplace, particularly when a supervisor is involved with an employee. Frequently, such relationships lead to problems, both during the relationship and after romantic involvement ends.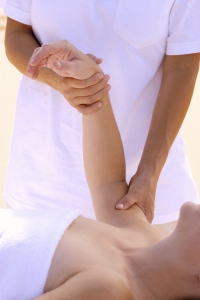 The four-star hotels former lead massage therapist filed the suit, saying he was instructed in August 2009 to make sure certain massage therapists were not paid more than a masseuse who was having a romantic relationship with the general manager. He refused to comply and reported the issue to the hotel's human resources department. A month later, he was demoted and "constructively terminated" from his job, according to the lawsuit.
The lawsuit against the 270-room resort hotel was filed in Los Angeles County Superior Court and seeks general and punitive damages, as well as legal fees and costs. Allegations against the hotel include retaliation for reporting sexual harassment, defamation and wrongful termination.
The hotel opened in 2006 and includes gourmet restaurants, waterfalls and walking paths and a 40,000 square foot spa. It is one of fewer than 1 in 200 to be rated with five-diamonds by AAA.

If you need to speak to an employment attorney in Orange or San Bernardino counties about an issue of discrimination, sexual harassment, wage dispute, or a violation of worker's rights, contact the Employment Law Team for a confidential consultation to discuss your rights. Call (877) 529-4545. Serving Santa Ana, Ontario, Riverside and the entire Los Angeles area.