For a country that was built on religious freedoms, many states and companies in the United States seem to be years behind in their acceptance of the world's religions.
Just a few months ago, the California Employment Lawyer Blog reported that the California city of Walnut had to settle a lawsuit because it showed bias against a Buddhist group that wanted to build a Zen Center, which would have been the only non-Christian religious center in the city.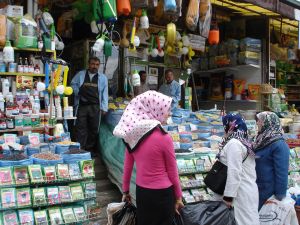 It cost a lot of time and money to settle something that should have been handled in the first place. And Georgia recently made news too, Thomson Reuters reports. A city there recently settled a lawsuit filed by a Muslim woman who was placed under arrest and put in jail when she refused to remove her headscarf before entering a courtroom.
It would be nice for cities and companies to realize that they simply cannot tolerate religious discrimination in Los Angeles. While it's not a problem if officials aren't familiar with the basis of different religions, not understand them or even not believe in them, but it's not right for them to treat people differently because of them.
An experienced Santa Ana employment law attorney must be consulted if this has happened to you. Many public and private officials aren't quick to make policy changes or stop their behavior, but a timely lawsuit can put a stop to the unlawful behavior.
In 2008, a woman was taking her nephew to court in Douglasville, Georgia, when an officer who was using a metal detector told her that headscarves couldn't be worn in court. The woman told the officer that the policy discriminated against her and she attempted to get out of the courtroom. But the officer arrested her and charged her with contempt.
While the charge was later dropped, she was forced to remove her head covering, was placed in cuffs and carted off to jail like a common criminal. The wearing of headscarves in the Muslim world mark modesty, as they cover up a woman's hair and neck.
U.S. civil rights advocates say that banning them amounts to religious discrimination, while in France, they have been banned on school grounds.
After settling the lawsuit, the city will have to adopt a new policy permitting people to wear headscarves inside courtrooms and allowing those wearing religious head coverings to go through a private screening area with a person of the same gender.
Many of these policies used by companies and municipalities are borne out of ignorance for a certain religion and aren't fair to those who practice it. No one wants to be discriminated against, but decision-makers sometimes don't realize the damage their policies are doing.
Every American enjoys the right to choose their religion and believe what they want. If that means they choose to wear a certain garment in a certain way, a city shouldn't be allowed to stop them from doing so. Let's hope that businesses and cities that treat people differently based on their religious choice see this decision and wise up.

If you feel your rights have been violated and are in need of an Orange County employment dispute attorney, call the California Employment Law Team at 877-529-4545 to discuss your rights. We offer free consultations in all areas of discrimination and employment law.
More Blog Entries:
Charter Oak Coach Alleges Sexual Orientation Bias in Firing: September 24, 2011
California City Settles Religious Discrimination Lawsuit: August 14, 2011
Additional Resources:
Georgia city revises headscarf policy after lawsuit, by David Beasley, Thomson Reuters