Riverside employment attorneys know that in theory, doing the right thing should be rewarded – not cause you to become embroiled in Riverside employment litigation.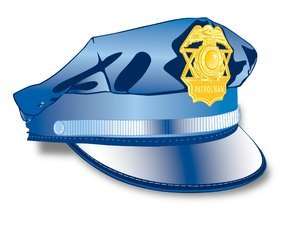 However, Employment Law Attorney Houman Fakhimi knows that when those in authority have something to lose by your honesty, they may retaliate against you. Depending on the circumstances, this may be not only unethical, but illegal.
That's what happened recently to an officer with the Los Angeles Police Department, who were recently awarded more than $1 million, following a civil suit alleging retaliation for reporting toll-skippers within the agency.
Here's what we know of the case from The Los Angeles Times:
A sergeant who had worked at the agency for nearly 30 years was reportedly targeted after reporting a toll-dodging colleague – a captain.
Several neglect-of-duty complaints were subsequently lodged against the sergeant by the captain. When it came down to it, the LAPD flat-out ignored the complaint regarding the captain, while pressing forward with the complaints against the sergeant.
Evidence was presented at court that showed the captain had evaded paying tolls between spring of 2009 and January 2010. Likely, the evasion had gone on for much longer than that, though there wasn't solid proof outside of the aforementioned time frame. It's not clear exactly how many times he was able to pass without paying, but they involved his commute from his home in Inland Empire to his office in West Los Angeles.
Prior to being named a captain, he worked in the agency's media relations office – so he was apparently well-connected.
However, the captain didn't stop there. He reportedly tried to cover up his toll-skipping by taking off one license plate and taping another one over it. He also reportedly lied to investigators with the department about it.
The sergeant first raised concerns about the captain in the fall of 2009.
Nothing happened.
But then the sergeant became the target of two separate neglect-of-duty complaints. One reportedly involved his failure to not act quickly enough to send a squad car to a scene and the second was regarding failure to file a report for a complaint of domestic violence.
Investigators with the agency's internal affairs office cleared the sergeant of doing anything wrong. But then the captain, who had access to the sergeant's file, went in and changed those findings to show that the complaints were sustained.
The sergeant subsequently sued in civil court. A jury heard the case, and reached its verdict within just four hours – siding unanimously 12-0 with the sergeant.
The department is now on the hook for some $1 million in damages. That includes about $112,000 for past and future economic damages and non-economic damages of about $475,000. The jury also found for future non-economic damages of about $435,000.
The LAPD has indicated it might appeal. However, it's important to note that this decision is the latest in several against the agency for retaliation.

If you need to speak to an employment attorney in Los Angeles about an issue of retaliation, discrimination, sexual harassment, wage dispute, or a violation of worker's rights, contact the Employment Law Team and Trial Attorney Houman Fakhimi for a confidential consultation to discuss your rights. Call (877) 529-4545. Serving Santa Ana, Ontario, Riverside and the entire Los Angeles area.
Additional Resources:
City must pay cop $1 million in retaliation case, By Andrew Blankstein, The Los Angeles Times
More Blog Entries:
Rancho Cucamonga Employment Lawyers Discuss FMLA, May 20, 2012, Riverside Employment Lawyers Blog