Orange County wage disputes are a particular problem for those who either work for small companies or individuals.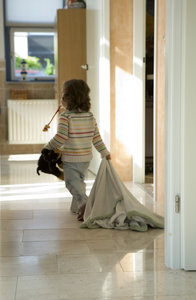 Wage Dispute Attorney Houman Fakhimi understands that nanny's or home health care employees often fall into this category. Although what they do is still work – any way you slice it – employers have a tendency to fall into a comfort zone with these individuals being "part of the family." And in some ways, certainly, they are and that can be one rewarding aspect of these positions. The fact of the matter is, however, this is still a job, they are still paid employees and they deserve to be treated with the same considerations under state and federal labor laws.
That is the issue for the former nanny of A-list Actress Sharon Stone. The former employee is alleging religious and racial discrimination, as well as a wage dispute. A spokesman for Stone has called the allegations frivolous and absurd, but the outcome remains to be seen.
Here's what we know of this case so far, as reported by The Los Angeles Times, which recently obtained the civil court filling:
The nanny was first employed by the actress initially to look after one of Stone's three children in 2006. Then in 2008, the nanny was promoted to responsibility for caring for all three children. This included an extensive amount of travel, as well as living with the actress and her family.
She remained employed with Stone's family through February of 2011.
During those years,the complaint alleges, Stone made frequent disparaging comments about her employee's religious beliefs as a devout Christian, forbade her from reading the Bible in her home and criticized her for attending church.
Additionally, the woman said that Stone made her feel that her Filipino heritage was somehow offensive. One example that was given was that the nanny was reportedly instructed not to speak much around the children so that the kids would not pick up her speech patterns.
Ultimately, however, the nanny said she was fired in 2011 after Stone reportedly learned she had accepted the overtime she was owed. Stone's staff reportedly paid the overtime – as required by state law – but Stone then alleged that the woman had "stolen" it and that acceptance of that money was "illegal."
Of course, what's important to note at this time is that we're really getting only one side of the story. If all this is indeed true, the employment law violations are egregious.
A lot of times in cases involving celebrities, the stars will simply settle, not wanting to drum up additional publicity that would put them in a bad light.
What we're really talking about in this case is discrimination and a wage dispute.
With regard to the discrimination, what may be difficult to prove in this regard is whether those allegations are true. Unless the nanny has some form of proof or other individuals who heard Stone say these things, it may end up being a situation of she-said-she-said. That doesn't mean it didn't happen, just that it can be more of a challenge for a labor law attorney to prove.
The case may actually hinge more on the issue of overtime.
California state law requires that non-exempt employees who are over the age of 18 are prohibited from working more than 8 hours a day or 40 hours in a week without overtime compensation. The law indicates that this compensation is to consist of the employee's regular rate of pay, plus half that amount for each hour worked. If an employee works more than 12 hours in a single day, his or her pay rate is actually doubled.
If you think you may not have been paid the overtime you deserve, consult an experienced Orange County wage dispute attorney.

If you need to speak to an employment attorney in Los Angeles about an issue of discrimination, sexual harassment, wage dispute, or a violation of worker's rights, contact the Employment Law Team for a confidential consultation to discuss your rights. Call (877) 529-4545. Serving Ontario, Riverside and the entire Los Angeles area.
Additional Resources:
Sharon Stone forbade nanny to read Bible at home, suit says, By Andrew Blankstein, The Los Angeles Times
More Blog Entries:
Rancho Cucamonga Employment Lawyers Discuss FMLA, May 20, 2012, Orange County Employment Lawyer Blog