San Bernadino employment discrimination has long been known to cover aspects such as national origin, religion and gender.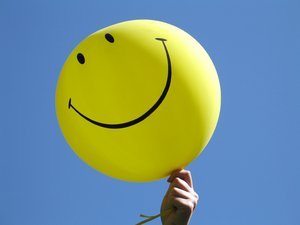 But what if the person alleging the discrimination is transgender? San Bernadino Employment Discrimination Attorney Houman Fakhimi is happy to report they are now explicitly included as well, thanks to a landmark civil rights case.
This may have seemed like a no-brainer, but until just this month, the rules, as laid out by the federal Equal Employment Opportunity Commission, weren't clear in this regard. That led to denial of a claim of California transgender discrimination brought about by a woman (previously a man) who was applying for a law enforcement ballistics position.
This decision is critical because it opens the doors for other transgender individuals who are so often misunderstood, and therefore frequently discriminated against.
This case involves a former police officer and soldier who had make the transition from male to female. She had previously worked as a police officer in Phoenix, AZ, and had applied for a law enforcement position at a ballistics laboratory run by the Bureau of Alcohol, Tobacco, Firearms and Explosives in Walnut Creek, near San Francisco.
She applied, and was hired, pending a background check. When she had first applied for the job, she did so as a man. In the meantime, however, she continued with her transition to female, and she notified the ATF of this change.
She and her wife even went so far as to move to the Bay Area. It was then she received a devastating blow: the job had been eliminated, due to budget cuts.
Except, it wasn't. In fact, it had actually been filled by someone else.
Then last year, she filed a complaint of discrimination with the EEOC. To her surprise, the EEOC – the agency charged with regulating fair practices in our nation's workforce – denied her complaint. In fact, the agency said, transgender people weren't qualified under the complaint procedures.
It seemed as if that might be the last stop, but her attorney kept pushing, which ultimately resulted in the EEOC doing an about-face.
A ruling was issued just this month that now specifically allows that the law to apply to transgender people. A spokeswoman for the federal agency wrote to an L.A Times reporter, saying that the change means that the agency will apply this change to all enforcement activities under Ruling allows transgender woman to sue for job discrimination, By Sam Quinones, L.A. Times
More Blog Entries:
L.A. County Housing Inspectors Accused of Discrimination Against Minorities For Eviction, Jan. 27, 2012, San Bernadino Employment Lawyer Blog