A popular Spanish-language radio host suddenly disappeared from the airwaves late last month, initially with no explanation.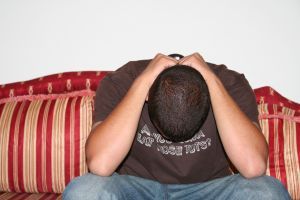 Our Santa Ana sexual harassment lawyers understand it now appears that allegations of physical, sexual and emotional harassment were what led to the abrupt departure.
According to news reports, Eddi "Piolin" Sotelo was accused by one of the show's writer/producer/performers of harassment over the course of his three-year employment.
A letter was sent from the employee's attorney back in mid-April to station executives, who didn't act on the allegations until last month.
In addition to the claim of sexual harassment, the former employee alleges that Sotelo mandated that his staffers on the production team falsify letters of support to be sent for use in a high-profile campaign for immigration reform. This was an issue that Sotelo often championed on his show.
An attorney for Sotelo denies all allegations, saying they were made by a disgruntled employee. The claims were called "pure fiction" and likened to extortion, saying the plaintiff's sole goal is money.
This is a common defense tactic in these cases, and it's one for which sexual harassment victims must steel themselves. You will be painted as the aggressor and the wrong-doer. The quality of your work may be called into question. Your integrity may be called into question. You can't let this deter you. One way to ensure your reputation is protected is to hire a law firm that has proven success in this field and that is dedicated to securing justice on behalf of employees.
In this case, the documents allege that Sotelo made repeated, aggressive and unwanted sexual advances toward the victim. Those actions reportedly included the host grabbing the plaintiff's genitals and buttocks each morning when he arrived for work.
During staff meetings, the host reportedly taunted the victim by calling him offensive terms for homosexual. The host also reportedly asked constant vulgar questions regarding the employee's girlfriend.
Other former employees for the host reportedly backed the worker's claim, saying that either they have personally been subjected to the same kind of treatment or that they witnessed acts of misconduct and subsequent threats and retaliation made against those who spoke out about that misconduct.
There are also allegations of wage and labor violations. Namely, workers were made to toil long hours without appropriate overtime or breaks. When the employee in question complained to supervisors about this fact, he was chastised for being disloyal and told he would be fired if he complained again.
The plaintiff attorney initially requested a private settlement agreement with the parent company, Univision, or else he planned to file a lawsuit, in which the details would become public.
It's not clear how the Los Angeles Times received a copy of this document prior to any lawsuit being filed. The letter alleges that the company turned a blind eye to Sotelo's inappropriate behavior because he was making them so much money. However, in doing so, the firm reportedly not only broke with internal policy, but also state and federal employment laws, including those pertaining to sexual harassment.
The employee went on medical leave earlier this year, however returned to work in June, just one month before Sotelo was asked to leave.
Sotelo's program has aired throughout the country on approximately 50 stations. The show has been on the air for 10 years.

Victims of sexual harassment in Santa Ana may contact Houman Fakhimi trial attorney at (888) 529-2188.
Additional Resources:
'Piolin' Sotelo, Univision parting follows harassment allegations, July 29, 2013, By Reed Johnson and Meg James, The Los Angeles Times
More Blog Entries:
California Discrimination, Retaliation Lawsuits Just Got Tougher, June 26, 2013, Santa Ana Sexual Harassment Lawyer Blog