A former police cadet alleges she was forced to quit the academy after suffering sexual harassment at the hands of a high-ranking lieutenant on the force – the second lawsuit involving the same man in six months.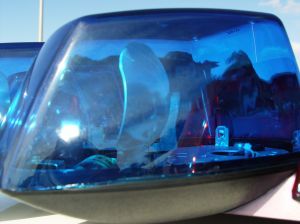 Rancho Cucamonga Sexual Harassment Attorney Houman Fakhimi knows that anytime more than one person steps forward to allege mistreatment, each claim is bolstered. This is why we dedicate a great deal of time to conducting thorough research in preparation for each case. Sometimes, that does mean asking difficult questions of you as well as your current or former colleagues. The end goal, however, is always to secure the greatest amount of compensation for what you have endured.
We're not surprised that this case involves a police agency. Although such historically male-dominated fields have far greater access and opportunities to female employees than ever before, the bravado that often accompanies such professions is often used as an excuse for untoward behavior. Women in the field are often instructed by superiors to either suck it up, or risk being ostracized.
It takes incredible courage to speak up under these circumstances. We have found when our clients do this, though, they often learn they weren't alone.
According to the Los Angeles Times, this case stems from an incidents in the Irwindale Police Department, about a half hour outside of Rancho Cucamonga.
In a complaint filed last month in Los Angeles County Superior Court, the former cadet said she started working at the agency back in 2008, when she was 19-years-old. During the time she worked there, she said the lieutenant in question held her hand, kissed her and touched her inappropriately while they were on duty. These incidents happened both in his city-owned cruiser and in his office.
At first, the complainant said she refused his advances. However, as time went on, she said his actions began to create a hostile work environment. He reportedly promised her a full-time, permanent job with the agency if she submitted to him. So, she did. She later said it was her dream to be a police officer. This superior officer knew it, and he used his position to manipulate her and obtain sexual favors.
In her lawsuit, she claims that when she refused his come-ons, he was very "mean" and would make it difficult for her to complete her everyday duties. However, when she submitted, he was exceedingly pleasant to her, and would help her out.
What this case illustrates is that legitimate sexual harassment cases can involve consent. The key in these cases is the imbalance of power, and how that disproportionate power is used in the course of the relationship.
The California Fair Employment and Housing Act gives a host of scenarios that constitute as sexual harassment, which can take on many forms. These definitions include the offer of employment benefits in exchange for sexual favors. It also involves threats or reprisals after a person refuses sexual advances.
The complainant here says that during her four years with the agency, the lieutenant gave her lingerie gift cards worth hundreds of dollars, as well as expensive clothing, jewelry and accessories.
The lieutenant, questioned during a deposition, did not deny that he had given these gifts, but said the two were good friends. He further admitted to lending her money and renting her a condo at below the market value. However, he forced her to move out when he learned she was living there with her boyfriend.
After that revelation, he reportedly told her she had to quit, which she did.
The previous lawsuit filed against this same lieutenant involves a male officer who said he was harassed and given negative performance reviews for voting against a union contract provision that the lieutenant had favored.

If you are struggling with sexual harassment in Rancho Cucamonga, contact the Employment Law Team for a confidential consultation to discuss your rights. Call (877) 529-4545. Serving Ontario, Riverside and the entire Los Angeles area.
Additional Resources:
Ex-Irwindale police cadet charges sexual harassment by lieutenant, Jan. 3, 2013, By Adolfo Flores, The Los Angeles Times
More Blog Entries:
New California Employment Laws Start Jan. 1, 2013, Jan. 3, 2013, Rancho Cucamonga Sexual Harassment Lawyer Blog