It took 14 long years, but the biggest Burger King franchise owner has finally agreed to a $2.5 million settlement in a sexual harassment case involving 89 employees, only one of whom still works there.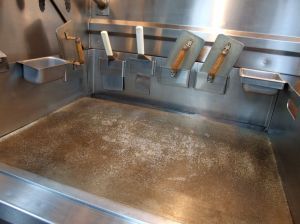 Fontana Sexual Harassment Lawyer Houman Fakhimi knows this case was initially much larger, and this payout represents the last of the remaining parties involved.
But the bigger reason this case is significant is that it sends a strong message, particularly to women in the service industries: white collar workers aren't the only ones who deserve to be treated free from discrimination and harassment. Unfortunately, there tends to be a strong cultural undercurrent in some of these companies that lower-paying jobs mean fewer rights. This could not be further from the truth.
Still, it can sometimes be an uphill battle, and litigants shouldn't expect immediate results.
What the women in this case found was strength in numbers. And even though it ultimately took more than a dozen years, which is far longer than most of these cases take to reach resolution, persistence paid off – they won.
The franchise firm, which owns nearly 600 stores in 13 states, had been accused of allowing and perpetuating systematic violations of Title VII of the Civil Rights Act of 1964.
The case started back in 1998 in suburban New York. There, a single female worker alleged sexual harassment and filed suit.
This prompted the U.S. Equal Employment Opportunity Commission to launch an investigation, which in turn produced evidence that the company had a practice or pattern of violating the civil rights of its female workers. Women alleged and provided proof that they had been subjected not only to bias in terms of promotions, but also to sexual harassment in the form of unwanted touching and groping, exposure of genitalia, obscene comments and even strip searches and sexual assaults.
With the permission from a federal district court judge in New York, the EEOC filed a sexual harassment and discrimination suit on behalf of 90,000 former and current female employees. The court allowed the agency to contact each of the 90,000 women. The EEOC is on record as saying this action was the most extensive it has ever investigated.
By 2005, the government agency identified more than 500 women it believed had a strong case to support its claims.
Presented with this information, the federal court judge dismissed the case as a class action. What this meant was that each of those more than 500 cases would have to be tried separately.
This was a legal nightmare for both sides, but many of those cases were litigated. Some were dismissed, but many went on to receive summary judgments in favor of the plaintiffs.
So these 89 cases were what was left over.
The company denies it has done anything wrong, but says the cost of continuing to litigate the remaining cases was beginning to be more of a burden than it was worth.
In addition to the payout, the firm has agreed it will do more to prevent sexual harassment in the future, including enhancing and effectively communicating its policies on sexual harassment through clearly established training and procedures. Plus, the firm will have to report the results of its beefed up anti-harassment efforts to the EEOC for the next two years.

If you are struggling with sexual harassment in Fontana, contact the Employment Law Team for a confidential consultation to discuss your rights. Call (877) 529-4545. Serving Orange County, Ontario, Riverside and the entire Los Angeles area.
Additional Resources:
Burger King franchisee settles 14-year sexual harassment case, Jan. 9, 2013, By Brendan O'Brien, Thomson Reuters
Additional Resources:
Judge Orders Sex Harassment Plaintiffs to Hand Over Facebook Passwords, Dec. 1, 2012, Fontana Sexual Harassment Lawyer Blog