The U.S. Supreme Court has ruled that an employment discrimination lawsuit in San Bernardino may be brought for actions of any supervisor — not just a company's top decision maker.
Our Orange County employment attorneys note the illegal discrimination must be found to be a "motivating factor" in the supervisor's actions. Common factors in employment discrimination are age, race and sex. Federal and state law prohibits employers from discriminating against employees or potential employees.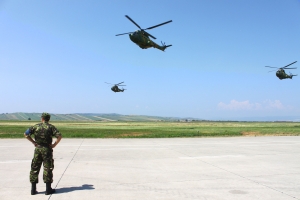 The Los Angeles Times reports the nation's high court voted unanimously to support a broad approach in employment discrimination cases, after more than a decade of lower court indecision over whether such cases should focus only on the supervisor with hiring and firing power, or on other supervisors who may have influenced the outcome.
The court's decision restored a $57,640 verdict awarded to an Army reservist who was fired from his job as a medical technician at Proctor Hospital. He claimed two of his supervisors were biased against him because of weekend absences to fulfill military obligations. He was ultimately dismissed from his position and sued under the Uniformed Services Employment and Reemployment Act of 1994, which forbids discrimination against employees because of military duties.
An appeals court had dismissed the case, saying the firing decision was made by a vice president of human resources, and therefore the comments of immediate supervisors regarding the employee's military duty should not have been taken into account.
The case is Staub v. Proctor Hospital.

If you need to speak with an employment attorney in Riverside about an issue of discrimination, sexual harassment, wage dispute, or a violation of worker's rights, contact the Employment Law Team for a confidential consultation to discuss your rights. Call (877) 529-4545. Serving Santa Ana, Ontario, Riverside and the entire Los Angeles area.