CNNMoney is reporting that for the first time ever, all 100 firms on Fortune's Best Companies To Work For list have discrimination policies in place that include a person's sexual orientation.
This is a major milestone in protecting workers' rights, especially in combating sexual orientation discrimination in Fullerton. Our Fullerton employment lawyers believe this is a big step forward, but more must be done.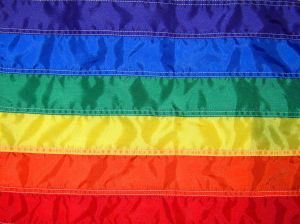 A list of 100 companies creating anti-discrimination policies is certainly a good thing, but there are hundreds of thousands of businesses in this country and it would be safe to say that a majority likely don't have similar policies in place. Sexual orientation discrimination in Fullerton, Southern California and nationwide is still an issue.
After athletes last year called something that was negative "gay," organizations ran advertising campaigns trying to get children and teens not to use gay as a negative connotation. It's obvious that there is still work to be done in this area. Many adults, who grew up in an era where discrimination wasn't uncommon, struggle today when dealing with gay or bisexual co-workers.
According to the news article, in 2008, 95 of the top 100 companies on the list that year had policies and within three years the number hit 99. It wasn't until this year's list that all 100 companies had such a policy in place.
The list's creators say gay rights at work have gained strength in the last 15 years, culminating with the news that all the companies have such a policy in place. Of the 100 companies, 89 of the companies offer benefits for same-sex domestic partners, which is up from 70 in 2007.
Gay rights supporters say it isn't shocking that the companies that are rated best to work for also are the places that have policies in place to protect their workers from discrimination.
About 86 percent of Fortune 500 companies also have non-discrimination policies in place that include sexual orientation, CNN reports. That's up from 61 percent in 2002. About 60 percent of those firms also offer health benefits for same-sex domestic partners. That's a jump of 34 percent from 10 years ago.
Gay, bi-sexual and transgendered people throughout Southern California still have an uphill battle at work and no person should be put in that position. Every worker should have equal rights and by 2012, you'd think that would have been accomplished.
But our Fullerton employment lawyers see daily cases of workers who face discrimination based on their gender, race, sexual orientation, disability, national origin and other factors that have no bearing on their ability to do a job well. Sadly, these biases cannot enter the workplace and if they do, they must be fought. Bosses cannot treat workers differently based on some type of in-grown discrimination unrelated to the employee's work ethic.

If you feel your rights have been violated and are in need of an Orange County employment dispute attorney, call Trial Attorney Houman Fakhimi at 877-529-4545 to discuss your rights. We offer free consultations in all areas of discrimination and employment law.
More Blog Entries:
Russell v. ExpressJet Airlines Case Shows Sexual Orientation Discrimination in Irvine Cannot Be Tolerated: December 31, 2011
Additional Resources:
Best Companies list hits gay rights milestone, by James O'Toole