Los Angeles County officials recently decided to halt providing funds to pay for housing investigators in Palmdale and Lancaster after allegations were made that they were targeting minorities for eviction, the Los Angeles Times reports.
Our Westminster employment lawyers often blog about the issues associated with discrimination practices that happen in a workplace setting. But discrimination can happen in public and with the government as well.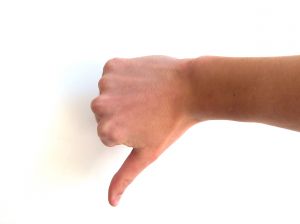 California and federal laws that prohibit Westminster discrimination apply not only to workers, but also to those who are trying to obtain public housing.
California's Fair Employment and Housing Act prohibits discrimination for the following reasons:
-Race -Color -Religion -Sex -Sexual Orientation -Marital Status -National Origin -Ancestry -Familial Status -Disability -Source of Income
Additionally, the Unruh Civil Rights Act prohibits discrimination for all business establishments. This includes private businesses and people who are involved in selling or renting housing. So, people are protected from discrimination, even though it still can happen.
In the desert communities of Lancaster and Palmdale, people have accused housing investigators of targeting nonwhite recipients of federal housing subsidies for harassment and eviction. The Los Angeles County Board of Supervisors, in turn, have cut off funds to provide additional investigators there.
The move was made in a closed-door session recently in a move to try to avoid civil rights challenges and an investigation by the U.S. Justice Department. The sheriff's office is now barred from sending deputies on housing compliance checks without sound reason. The county also is aiming to preserve the confidentiality of people who participate in the Section 8 subsidy program to avoid future harassment.
Last summer, the NAACP filed suit against those cities, alleging that officials were using sheriff's deputies and other county resources to drive black and Latino residents from government-subsidized housing. Federal prosecutors then announced they were investigating the use of sheriff's deputies.
County taxpayers currently dish out $98,685 per year to Lancaster and $62,000 to Palmdale to fund extra inspectors for the Section 8 program. Officials in Antelope Valley claim they needed the money to provide extra resources to make sure landlords and tenants comply with program regulations.
County officials readily admit that they are making these moves in order to keep themselves out of any type of discrimination lawsuit. But perhaps they should have begun taking these steps earlier to try to be proactive in avoiding discrimination.
All people have the right to qualify for public housing and the decision of who is allowed to live in these low-income houses and apartments shouldn't be based on bigotry. But if that's how it happens, residents need to fight back. If people stand by and allow it to happen, it will continue. Without accountability, the situation lingers.
Westminster employment lawyers recognize that these are challenges people can face on a daily basis can be demoralizing. But meeting with an attorney is a good first step. If you have documented proof that you or a loved one has faced discrimination and your rights have been violated, you should consider all your options.

If you feel your rights have been violated and are in need of an Orange County employment dispute attorney, call Trial Attorney Houman Fakhimi at 877-529-4545 to discuss your rights. We offer free consultations in all areas of discrimination and employment law.
More Blog Entries:
Glenn v. Brumby Leads to Reinstatement After Discrimination Firing: December 28, 2011
Study: Small Percentage of Dentists in Los Angeles Discriminate Against People With HIV/AIDS: December 7, 2011
Additional Resources:
L.A. County responds to claims of discrimination in Antelope Valley, by Ann Simmons