The Orange County Clerk-Recorder is under investigation amid allegations of sexual harassment and sexual misconduct, following the implementation of a strict new county protocol enacted after the arrest of another county official accused of sexually assaulting multiple employees.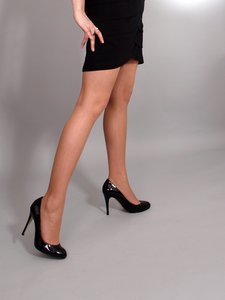 Orange County Sexual Harassment Attorney Houman Fakhimi understands that because it took almost a year for officials in law enforcement to be alerted to the first case, a thorough investigation into the department's affairs may be in order.
The Equal Employment Opportunity Commission (EEOC) defines sexual harassment as requests for sexual favors, unwelcome sexual advances or other physical or verbal conduct of a sexual nature that:
–Is made a condition of one's employment;
–Affects management decisions regarding employment, raises or discipline;
–Has the effect of unreasonably interfering with an employee's work performance or establishing a hostile or offensive work environment.
It's worth noting that even if an employee consents, particularly in order to save his or her job or to avoid other negative consequences, it can still be considered sexual harassment. It can range from unwanted phone calls and attention to outright sexual assault.
This issue appears to be one of growing concern within Orange County government.
In the first case, a subordinate of the accused manager was charged with investigating the allegations. Then the case was handed to a private law firm. That firm prepared a report, which the county then did nothing about.
Now, the person under investigation is a high-level county official accused of not only cronyism and favortism, but sexual misconduct as well. The county was alerted to the allegations through an anonymous letter that was signed by "concerned employees."
In five pages, the letter asserts that several women, who are named in the report, were given raises in pay and promotions that were not justified. These women were commonly referred to as his "girls" or "angels," and it is alleged that he engaged in sexual relationships with them, which were then rewarded with preferential treatment.
This again brings us back to the issue of consent. If the women in this case felt that they were expected to engage in these acts or conduct with their superior in order to receive better pay or work assignments, it absolutely falls under the category of sexual harassment – even if they willfully agreed to it.
Overseeing the internal investigation is the compliance oversight committee, which was created in the wake of the earlier allegations. Those on the committee include the county lawyer, the human resources director and the internal auditor.
According to the new protocol, complaints involving higher-ranking county officials will be handled by an outside lawyer or law firm that specializes in legal workplace issues.
However, as these firms are hired by the county, you can expect the county's best interests and bottom line will be protected – as opposed to the alleged victims. This is why it is critical for anyone who has suffered sexual harassment to connect with their own counsel, to ensure their personal interests are protected.
Attorneys for the official have said that it appears the attacks are politically motivated and categorically denied them. Additionally, the women involved have reportedly signed documents indicating the same. However, if an employee believes his or her employment may be in jeopardy for asserting otherwise, it would be no surprise that they would try to protect their boss.

If you need to speak to an employment attorney about sexual harassment in Orange County, contact the Employment Law Team for a confidential consultation to discuss your rights. Call (877) 529-4545. Serving Ontario, Riverside and the entire Los Angeles area.
Additional Resources:
O.C. official under investigation for alleged sexual misconduct, By Nicole Santa Cruz, Los Angeles Times
More Blog Entries:
Gay Sexual Harassment Settlement at LAUSD Falls Through, Aug. 23, 2012, Orange County Employment Lawyer Blog