Several members of the women's track team at Mt. San Antonio college have filed suit against numerous people in the college's athletics department, saying they were subjected to severe sexual harassment by the assistant coach for a year or longer.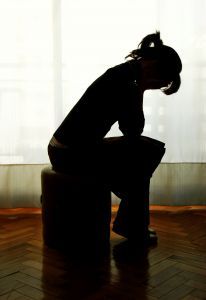 Rancho Cucamonga Sexual Harassment Lawyer Houman Fakhimi understands that the suit was filed in Los Angeles Superior Court, with the women alleging to have been grabbed, touched and held without their consent. Then, they say, the assistant coach retaliated against them when they refused his advances.
We often think of sexual harassment in terms of the employer-employee relationship. However, the dynamic between teacher (or coach) and student is quite similar in that there is a power imbalance, and one party has significant sway over decisions that could impact the victim's future.
The women say they all started school as freshman back in the fall of 2010. They say the harassment by the assistant coach began soon afterward, and in some cases, spanned as long as a year-and-a-half.
It happened on campus. It happened off-campus. Much of it was in person, but the women also claimed to have text messages from the assistant coach to back their version of events.
When they turned him down, he allegedly gave them performance ratings that were low and unfair. He even went so far as to prevent some of them from participating in certain team events.
The lawsuit additionally contends that the athletic department staff should have known that this was a possibility when they hired the assistant coach, as he reportedly has a history of such actions against students in his previous positions. For this reason, the students name the athletic director and other coaches in the suit.
The coach, commenting to a local reporter on the case, fired back that the women are simply out for "money and revenge." He says they are angry because he cut one of their close friends from the relay team. He said he cut her for not participating and performing poorly when she did.
He stated that once this occurred, others on the team began making accusations.
He was fired, but only, he says, because he had held a meeting with the team members amid those accusations, and during that meeting, he was reportedly using abusive and foul language. A recording of that meeting was given to administrators at the school, who subsequently fired him.
He contends he didn't handle it well, but maintains his innocence.
Although there were allegations of outright sexual battery, law enforcement authorities declined to prosecute due to what they said was a lack of evidence. Audio recordings and text messages that the women said they had were never turned over to law enforcement, and it's not clear why at this point.
But the burden of proof for liability in a civil case is lesser than that required for criminal prosecution. In a criminal case, prosecutors have to prove the case beyond a reasonable doubt. In a civil case, a plaintiff, or person who files the lawsuit, still carries the burden of proof. However, the standard is whether, based on a preponderance of the evidence, the allegations are probable. So a case that might not quite rise to the level of criminal may still be successful in a civil proceeding.

If you are struggling with sexual harassment in Orange County, contact the Employment Law Team for a confidential consultation to discuss your rights. Call (877) 529-4545. Serving Ontario, Riverside and the entire Los Angeles area.
Additional Resources:
Members of Mt. SAC women's track team sue college, officials for alleged sexual harassment, Oct. 1, 2012, By J.D. Velasco, San Gabriel Valley Tribune
More Blog Entries:
Vance v. Ball State University – SCOTUS to Take on Harassment Issue, Sept. 29, 2012, Rancho Cucamonga Sexual Harassment Lawyer Blog