Many times when we are talking about sexual harassment, we're referring to it within the context of the workplace.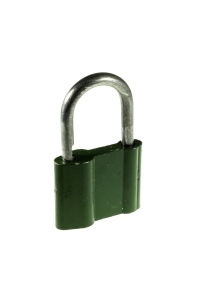 But Rancho Cucamonga Sexual Harassment Attorney Houman Fakhimi is well aware that this type of harassment is not necessarily relegated to the office, as a recent Department of Justice case proves.
A California landlord has been ordered to pay more than $2 million, following a sexual harassment lawsuit that alleged he harassed female tenants and prospective tenants.
Among the complaints lodged against the landlord:
–He made unwelcome sexual advances and sexually-charged comments;
–He exposed his genitals to female tenants;
–He touched female tenants and prospective female tenants without their consent;
–He routinely denied housing to women on the basis of sex;
–He punished women who refused his sexual advances.
This was a landlord who has been in the business approximately 30 years, so although 25 victims have been identified, there are likely more who haven't come forward.
Though certain criminal charges could likely have been applied, the case was prosecuted civilly under the U.S. Fair Housing Act. Under 42 U.S.C. 3601-3619, the Fair Housing Act, it's considered a violation to discriminate on the basis of sex. Sexual discrimination can be the result of sexual harassment, which is defined as either:
–A quid pro quo situation, in which a housing provider conditions access to or retention of housing or related services to a person's submission to a sexual act or conduct;
–A hostile environment of sexual harassment, in which a housing provider engages in sexual behavior of such a severity that it can be considered offensive, hostile, intimidating or undesirable.
Such a claim can be filed, regardless of whether an individual actually lost their home or some other tangible item as a result of the harassment.
In this case, this settlement is actually the largest ever under the Fair Housing Act. The landlord will be required to spend a little over $2 million to the 25 complainants, as well as another $55,000 civil penalty to the U.S. government for violation of federal law. He will also have to pay attorneys' fees for two of the plaintiffs, who filed their cases privately, outside of the Justice Department suit.
Additionally, if he intends to remain in the rental business, he will have to hire an independent manager in order to manage his rental properties. He will also be extremely limited in the type and extent of contact he may have with his current and future tenants.
As the assistant attorney general was quoted as saying, women – and all tenants – have the unquestionable right to fell safe in their own homes. They should never feel that they must endure sexual harassment just because they and their families need shelter.
There is no doubt that the reason these egregious abuses went on as long as they did was because the women who were victimized felt they had nowhere to turn. They needed affordable housing. Maybe they felt they wouldn't be believed. Maybe they could not afford to move.
Such conduct is not acceptable in the workplace, and it certainly isn't acceptable at home.

If you need to speak to an employment attorney in Orange County about an issue of discrimination, sexual harassment, wage dispute, or a violation of worker's rights, contact the Employment Law Team for a confidential consultation to discuss your rights. Call (877) 529-4545. Serving Ontario, Riverside and the entire Los Angeles area.
Additional Resources:
California Landlord Settles Sexual Harassment Lawsuit for $2.13 Million, Sept. 11, 2012, U.S. Department of Justice, Office of Public Affairs' press release
More Blog Entries:
Another Official in Orange County Investigated for Sex Harassment, Aug. 31, 2012, Orange County Sexual Harassment Lawyer Blog