An explosive sexual harassment and abuse case has been filed by 19 current and former soldiers and airmen, alleging that the U.S. top military officials did nothing to stop or punish the abuse they suffered.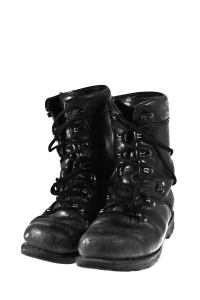 Riverside Sexual Harassment Lawyer Houman Fakhimi understands that the soldiers have a laundry list of claims, and it is one of four such cases currently pending against the military.
The court documents describe a work environment in which sexual harassment and abuse was not only tolerated, but appeared to be sanctioned. The case involves 14 women and five men.
In two cases, male soldiers allege that a higher ranking officer took them to his home, sexually assaulted them and infected them with HIV, the virus that causes AIDS. A number of the female plaintiffs allege that they were made to live near, work with and even undergo group therapy sessions with the very individuals they had previously accused of sexual assault.
U.S. Rep. Jackie Speier, D-San Francisco, has spoken publicly about the allegations, saying that those who report either sexual harassment or abuse within short order are labeled as having some mental illness or personality disorder and discharged from their military service. This is done so involuntarily and systematically, she said.
Speier is sponsoring a bill that would establish an outside agency to review sexual harassment and assault complaints within the military.
An annual report conducted by the U.S. Department of Defense of 2011 statistics found that there were nearly 3,400 sexual assault victims that year. But those were only the cases that were reported. In fact, the department estimates, there are likely as many as 15,000 assaults that are never reported.
Little more than 5 percent of those offenders serve any jail time.
One of the complainants, now 27, joined the military when she was just 17. At the time, she says, she endured repeated sexual harassment from her recruiter. Then in 2003, he attempted to sexually assault her. She reported him after that incident, and he went on trial in a civilian criminal court, where he was convicted and sentenced to prison. However, she says the sexual harassment continued, particularly when she was serving on deployment in Iraq. Three times, she said, she attempted suicide.
Anther female Air Force recruit reported she joined in 2001, and was based in Florida. She began suffering sexual harassment in 2004, when a senior officer began purposely brushing up against her, grabbing her, slapping her private areas and repeatedly making lewd and vulgar statements to her. When she reported the actions, the supervisor sat them down together and told the senior officer to "keep his hands to himself." This, she says, only made the situation worse, as she was then retaliated against. When she again reported the escalating abuse, she was told she would "receive paperwork" if she tried to report the incident up a higher chain of command. Further, she was told that the abuse was her fault because she was spending time with male officers, and that the way she walked and acted invited such abuse. The perpetrator was never punished.
The list of harassment and abuse goes on, soldier after soldier.
Our sexual harassment lawyers have a deep respect for the bravery that it took for these men and women to come forward. It is our hope that not only will they personally receive justice, but that the culture that allowed such heinous acts to go unpunished will be reformed.

If you are struggling with sexual harassment in Riverside, contact the Employment Law Team for a confidential consultation to discuss your rights. Call (877) 529-4545. Serving Fontana, Santa Ana and the entire Los Angeles area.
Additional Resources:
Soldiers file sexual abuse lawsuit in San Francisco against Leon Panetta, other top military brass, Sept. 29, 2012, By Kristen Moulton and Gary Peterson, Salt Lake Tribune and Contra Costa Times
More Blog Entries:
Appellate Court Upholds Gender Harassment Verdict, But Reduces Award, Sept. 11, 2012, Riverside Sexual Harassment Lawyer Blog