A culture of widespread sexual harassment, racial discrimination and retaliation has been uncovered at the southern California National Guard by a team of local news investigators, who over the course of the last six months spoke to dozens of current and former members.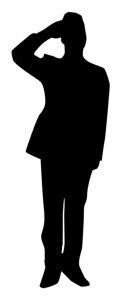 Irvine Sexual Harassment Attorney Houman Fakhimi understands that dozens said they were punished for speaking out against their treatment. It's not surprising when one allegations is made that many more crop up afterward. That's because sexual harassment is often about the overall environment of the workplace. Where it is ignored or encouraged, it will thrive.
The report, a joint investigation by NBC Bay Area and NBC Southern California, has prompted a federal investigation on the military reserve force of 23,000.
One of the stories was that of a master sergeant, a 12-year veteran of the force. Five years ago, she said her unit was on a training mission at an Air Force base near Las Vegas. After dinner, a fellow trainee offered to walk her to her hotel room so she would be safe. However, he then forced his way inside the room and sexually assaulted her.
When the attack was immediately reported to her supervisors, she said absolutely nothing was done. In fact, no paperwork existed suggesting any kind of formal investigation. The master sergeant was then deployed to Afghanistan and when she returned, she said the sexual harassment and inappropriate touching continued – even through this past summer.
She said she has reported just about every incident to the appropriate authorities. Yet nothing was done until a lieutenant colonel from outside her unit sent a series of memos to the Guard's sexual assault response coordinator, demanding to know why no action had been taken. As a result of this report, the lt. col. said, he was retaliated against by his superiors.
Interviews with other Guard members revealed a long list of sexual harassment claims – the majority of which have gone unaddressed by the Guard, despite being reported. When asked to describe the working environment at the California National Guard, members used words like "hostile," "toxic," "retaliatory" and "corrupt."
A chief warrant officer, one of two independent investigators sent to look into claims of widespread sexual harassment in the California branch of the Guard, told reporters that sexual harassment and hostile work environment is "commonplace" here. He said the N-word is frequently used by those of all ranks, and there has been a consistent failure to investigate complaints.
Such incidents are not uncommon for military members, who often find themselves the target of blatant retaliation after making such claims. Although there is a chain of command for such efforts, it's vitally important for soldiers and reservists to seek the assistance of a sexual harassment attorney before filing a complaint, to ensure that rights are protected and that the process goes according to proper procedure – and is not simply swept under the rug.
Whether you are in the military or not, workplace sexual harassment is a major problem, and it affects both men and women. It's defined by the U.S. Equal Employment Opportunity Commission as unwelcome sexual advances, requests for sexual favors or other physical or verbal conduct of a sexual nature that ties rejection or submission to an effect on the target's employment. It can also be the existence of an offensive, intimidating or hostile work environment.
To learn more about whether your situation qualifies and what you can do about it, contact us today.

If you are battling sexual harassment in Irvine, contact the Employment Law Team for a confidential consultation to discuss your rights. Call (877) 529-4545. Serving Ontario, Riverside and the entire Los Angeles area.
Additional Resources:
Federal Investigation to Probe Claims of Alleged Racism, Sexual Harassment in California National Guard, By Joel Grover, Chris Henao, Phil Drechsler, Tony Kovaleski, Liz Wagner and Felipe Escamilla, Nov. 16, 2012, NBC4 Southern California
More Blog Entries:
Judge Orders Sex Harassment Plaintiffs to Hand Over Facebook Passwords, Dec. 1, 2012, Irvine Sexual Harassment Lawyer Blog