The California Attorney General's Office has filed an employment lawsuit in Los Angeles against eight car washed owned by the family that runs the trendy Koi restaurants popular with celebrities around the world.
Businessweek reports that the lawsuit accuses owners of the car washes of not paying the minimum wage, refusing rest and meal breaks to employees and forcing them to show up early or otherwise work without pay. It also says that employees who quit or were fired were not paid and others received bad checks.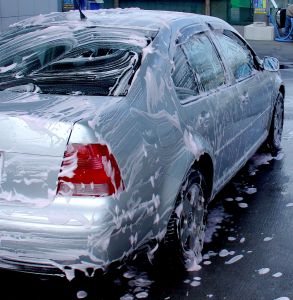 Our Santa Ana employment lawyers handle cases against employers who refuse to pay employees money owed for time worked. Wage and hour disputes in Los Angeles are common and often result form an employee not being paid upon termination of the working relationship.
Employers must also abide by state and federal laws that require adequate time for meal and rest breaks. Additionally, an employer may not permit (let alone demand) that an employee work without pay. In some cases, the classification of an employee as a salary worker is done in an effort to avoid overtime. Frequently this is against the law and an experienced employment attorney in Los Angeles can assist you in seeking back wages.
The California Attorney General's Office is seeking $6.6 million in the lawsuit against the 8 car washes after an investigation revealed a "widespread pattern of worker exploitation."
"The owners routinely denied wages, breaks and overtime pay to workers at their unlicensed car washes," the Attorney General said. "This lawsuit seeks to end this widespread pattern of worker exploitation."
The car washes are in Fair Oaks, Folsom, Irvine, Laguna Hills, Laguna Niguel, Santa Monica, San Ramon and Venice. The five-month investigation interviewed more than 80 workers and found they were routinely denied minimum wage and overtime. False record keeping was used to cover up the violations.
The business also required employees to arrive hours early and be available unpaid until business picked up.
Here is the complaint, which was filed in Los Angeles Superior Court.

If you need to speak to an employment attorney in the Los Angeles about an issue of discrimination, sexual harassment, wage dispute, or a violation of worker's rights, contact the Employment Law Team for a confidential consultation to discuss your rights. Call (877) 529-4545. Serving Santa Ana, Ontario, Riverside and the entire Los Angeles area.