Republican business woman Patricia Kotze-Ramos lost her bid for re-election to a state assembly seat, but it remains to be seen whether she will be successful in fighting off allegations of sexual harassment made by a former employee.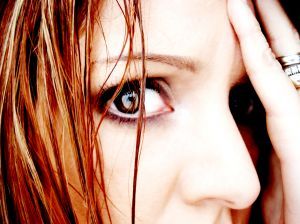 Anaheim Sexual Harassment Lawyer Houman Fakhimi typically does not name either victims or accused parties in pending cases, but in this situation, the claims were made public by multiple news agencies and the accused is an elected official. Her term ends in January, when her position will be taken over by the newly-elected Democrat Cristina Garcia.
According to the Los Cerritos Community Newspaper, Kotze-Ramos slammed the timing of the lawsuit, which was filed just days before the Nov. 6 election, something she blasted as being reckless and inappropriate. The allegations made therein are quite serious, and if true, were likely something media felt voters deserved to know.
The suit was filed Oct. 30 on behalf of a former female employee of the assemblywoman. Specifically, Kotze-Ramos and her husband are accused of sexual harassment, discrimination, breach of contract and wrongful termination.
The former employee had been hired to act as a marketing and public relations director for two of the couple's businesses. Additionally, she sometimes acted as a nanny to the couples' children. In other instances, she claims, she was asked to perform numerous duties at the couple's adult sex toy store business and at parties, for which she was not paid.
The former employee alleges that, in addition to discriminatory actions and statements made with regard to a medical disability and her gender, she was subjected to repeated and unrelenting sexual harassment from both employers.
She says that the male half would constantly remark on her underwear – whether she was wearing any, what type and whether he could see panty lines. He would tease her if he believed her to be wearing "granny panties."
She was required to wear make-up to work, and was subjected to unnecessary sexual information about the two that the employee said made her extremely uncomfortable, including a revelation, she says, that the two were swingers, and regularly engaged in sexual relationships with other people.
She says the husband would regularly brush his private parts against her and would comment about her chest and undergarments. One one occasion, she alleged Kotze-Ramos began playing with her hair, told her how much her husband liked her and said that it was time she began repaying their kindness with sexual favors.
Additionally, the former employee said she was paid less than her male counterparts. She alleged when she mentioned this point to her bosses, they told her that the men in the office had families to support, and that if she wanted to make more money, she should "get a sugar daddy."
She said she was ultimately fired after eight years, in all that time receiving positive work reviews, after she reportedly complained about having to misrepresent herself as an attorney in a sexual harassment seminar.
These allegations, if true, would prove extremely egregious violations of numerous laws, includingCalifornia's Fair Employment and Housing laws against sexual harassment.
The 24-page complaint indicates the alleged victim is seeking millions of dollars in damages. The case was filed in Los Angeles County Superior Court.

If you are struggling with sexual harassment in Orange County, contact the Employment Law Team for a confidential consultation to discuss your rights. Call (877) 529-4545. Serving Ontario, Riverside and the entire Los Angeles area.
Additional Resources:
Lawsuit Alleges Sexual Harassment Against Assembly Candidate Kotze-Ramos, Oct. 30, 2012, By Randy Economy, Los Cerritos News
More Blog Entries:
Sex Harassment at California Farms a Growing Problem, Oct. 18, 2012, Anaheim Sexual Harassment Lawyer Blog