A hotel and resort near Yosemite National Park in California has been ordered to pay nearly $200,000, and may even face additional sanctions, following confirmation of alleged sexual harassment and retaliation.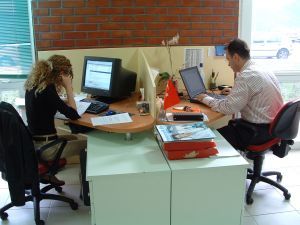 Irvine Sexual Harassment Lawyer Houman Fakhimi understands the case involved a female employee who complained after a male supervisor made sexual comments to her and talked about a sexually-charged image.
There was never an insinuation that he touched her or that he requested any sexual favors from her as a condition of employment. It's important to point out that sexual harassment doesn't have to include those things. The action or comments don't even need to be directed at the individual who files the complaint. In order to qualify as sexual harassment under Title VII of the Civil Rights Act, one need only feel that the environment has become hostile.
This is a hotel that has been rated as a top fishing and camping facility in the region.
However, when the employee reported the harassment, the male supervisor retorted by issuing a written discipline and "treating her differently." We don't know exactly how the situation unfolded, but we do know there are a number of ways employers and/or supervisors retaliate against those who report harassment.
The Equal Employment Opportunity Commission defines retaliation as when a a person makes a claim of discrimination, and the company responds by:
–Firing;
–Demoting;
–Harassing;
–Refuse to promote;
–Laying off;
–Denial of fringe benefits;
–Issuing an unfair job assignments;
–Slashing pay;
–Enacting any other negative condition or term of employment.
Of course, the challenge for your attorney becomes connecting the act of reporting the discrimination to the subsequent negative employment action. So for example, if you report sexual harassment and are subsequently fired, despite previous exemplary performance reviews, a strong case could be made that the termination was related to the harassment complaint.
In this case, we don't have a lot of details, primarily because the case never actually made it to court. The company decided to settle out of court in order to avoid litigation. This may often happen when a company wants to avoid the negative publicity that may result from a trial.
Here, the settlement allows for a $100,000 monetary relief award for the woman who filed the initial complaint, and another $95,000 that is designated for numerous other females who also claim to have suffered sexual harassment and retaliation while working at the lodge.
In addition to this payment, the lodge ownership will host equal employment opportunity training for all of its current employees, and it will make this training standard for all new incoming employees. The training will be offered in both English and Spanish, and there will be added training for human resource staff on how to handle complaints alleging discrimination, harassment or retaliation.
The hope, of course, is that no other employee at the resort will have to go through what this woman did.

If you are struggling with sexual harassment in Orange County, contact the Employment Law Team for a confidential consultation to discuss your rights. Call (877) 529-4545. Serving Ontario, Riverside and the entire Los Angeles area.
Additional Resources:
Male Supervisor Sexually Harassed a Class of Female Hotel Staff, Federal Agency Says, Nov. 7, 2012, Staff Report, Sierra Sun Times
More Blog Entries:
Patterson v. Domino's: Can Franchisor Be Held Liable for Sex Harassment in California? Oct. 30, 2012, Irvine Sexual Harassment Lawyer Blog