The California State Senate Judiciary Committee recently voted in favor of a bill that would strengthen employment, housing and other civil rights protections to all Californians, especially those discriminated against based on gender identity and expression, the San Francisco Bay Times reports.
Discrimination can come in all aspects of life, whether it be in public or in the workplace. Our Orange County Employment Law Attorneys are dedicated to fighting with people who feel they have been treated unfairly based on a myriad of factors, including their gender, race, sexual orientation or age. California employment law is complex and applies to many types of problematic behavior, so if you feel you have been wronged, call today.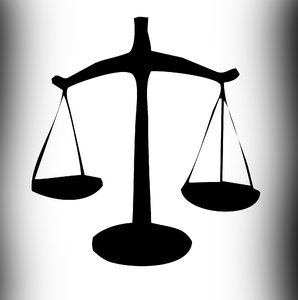 AB 887 passed the recent committee and now must be passed by the California State Assembly. It may reach the senate floor in the coming weeks.
According to the news article, the bill takes existing protections based on gender identity and expression and enumerates them as protected categories in nondiscrimination laws. More than 100 cities nationwide already provide protection for gender identity and expression.
Anaheim discrimination at work is unacceptable, regardless of the reason and California's Fair Employment and Housing Act and Title VII provide protection for employees and job applicants. These protections are designed to make sure that people don't face discrimination of any kind.
These state laws make sure a company doesn't deny promotions to, hire someone less qualified than or retaliate against employees. Workers are protected from termination, adverse actions, harassment and retaliation based on race, religion, color, national origin, ancestry, physical or mental disability, medical conditions, sex marital status, pregnancy or childbirth, sexual orientation or age.
Sometimes, discrimination at work is overt and out in the open — such as a boss joking in front of many people that he or she didn't hire someone because they are old and probably wouldn't be willing to learn new computer techniques. Other times, closed-door meetings or more covert or systemic biases prevent a minority from advancing. These injustices sometimes require whistleblowers — people willing to step up to protect the rights of others.
Unfortunately, discrimination and retaliation, whatever the rest, isn't that uncommon. According to the U.S. Equal Employment Opportunity Commission, there were 99,922 complaints of discrimination in 2010. That's up 24 percent from 1997 and is an all-time high in the United States.
It is sad, but for a country that prides itself on equal protection and individual rights, there are many cases of discrimination these days. Take, for instance, a recent report by The Los Angeles Times that the Los Angeles Police Department has paid out more than $18 million in jury verdicts and lawsuit settlements regarding workplace injustices such as sexual harassment and racial discrimination.
No company or business is immune to bad decisions and deliberate inequalities that plague our society. If you or a loved one believes you have been treated unfairly at work or by not being hired for a job, call our firm today. The sooner we are able to assess your case and take action, the better.

If you need an Orange County discrimination attorney, call the California Employment Law Team at 877-529-4545 to discuss your rights.