The U.S. Supreme Court in Wal-Mart Stores, Inc. V. Dukes recently ruled that a class-action lawsuit made of 1.5 million female Wal-Mart workers can't proceed because the plaintiffs haven't shown justification for class-action status.
Orange County Employment Lawyers believe this is another slap in the face to workers who stand up to their companies over discrimination issues. Discrimination in California, whether because of gender, age, race, religion, sexual orientation or other reasons, is unacceptable and unlawful. If you have been discriminated against or retaliated against at work, call our law firm today.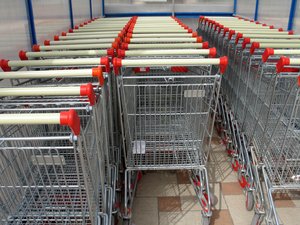 In the Wal-Mart case, the Supreme Court decided 5-4 that the plaintiffs, which could be more than a million female workers, past and present, hadn't shown the company operated under a "general policy of discrimination," according to justices. The court ruled that they haven't shown that Wal-Mart, given its significant size of more than 4,300 stores, has a policy that every manager followed to discriminate against women.
The issue was whether 1.6 million current and former female employees could make a unified claim of systematic discrimination over the last decade, CNN reported. The plaintiffs alleged women were paid less than men and sought back pay and punitive damages. The lawsuit originated in Pittsburg, California, which is outside Oakland, by Betty Dukes, a greeter at a Wal-Mart store there.
While this is discouraging news, the justices only ruled on whether the original lawsuit can be handled as a class action, leaving open the possibility that more than a million individual cases will be filed in courts across the country, including in Orange County.
Women have been fighting for equal pay for years and large corporations are sometimes guilty of discriminating against people based on many different factors. These types of work situations can be difficult to handle in the workplace and shouldn't be tolerated. They must be fought.
Of the more than 99,000 charges of discrimination tallied by the U.S. Equal Employment Opportunity Commission in 2010, more than 29,000 were based on sex discrimination. That accounted for 29 percent.
That's a large number of cases based on gender, or sex, discrimination. California's Fair Employment and Housing Act as well as the federal Title VII statute provide protection for employees. The laws also apply to people applying for jobs. Companies aren't allowed to show unlawful favoritism against protected groups of employees.
If you noticed a pattern of a particular race of people, employees from a certain national origin or workers of the same gender being treated unfairly, it's possible that discrimination is occurring at your workplace. If you have been passed over for a promotion for someone less qualified, it's possible that you yourself have faced discrimination.
Laws protect people from discrimination and from retaliation for people who stand up to the companies that are doing wrong. But it often requires the threat of legal action or actually filing lawsuits to get businesses to change their ways. So, don't attempt to fight these injustices on your own. Be backed up by a law firm dedicated to protecting your rights.

If you feel your rights have been violated and are in need an Orange County discrimination attorney, call the California Employment Law Team at 877-529-4545 to discuss your rights. We offer free consultations in all areas of discrimination and employment law.
Additional Resources:
Supreme Court rules for Wal-Mart in massive job discrimination lawsuit, By Bill Mears, CNN