A Houston-area woman has sued her former employer for age discrimination, alleging she was told to dye her gray hair and was fired after refusing to do so, the Houston Chronicle reports.
The Employment Law Team of Orange County is committed to helping employees who face discrimination for any reason, whether it's age, gender, race, sexual orientation or other factors. Penalizing someone for anything but a poor job performance is unlawful and mustn't go unpunished.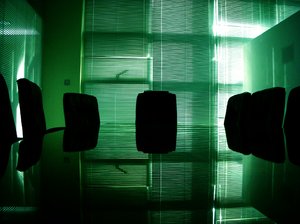 According to the newspaper, the woman worked as an escrow officer and branch manager at Capital Title of Texas after working her way up from receptionist, but was told in 2009 to dye her hair and wear younger-looking clothing, but she refused. She was replaced by a woman 10 years younger. Her job at the time was to close real estate transactions, requiring coordination among buyers, sellers, lenders, insurance companies and real estate agents. Her main account was a builder that generated 35 to 40 closings a month.
The lawsuit also claims that because the company was relocating to new digs in an upscale area of Houston, her bosses wanted her to wear "younger fancy suits" and lots of fancy jewelry.
Her former boss said no such discrimination occurred, but that she was replaced because one of its customers no longer wanted to do business with her. The allegations were called "completely baseless and preposterous" But the woman says she was never told of any performance complaints when she was fired.
While employees are able to set guidelines for the appearance of employees and take actions such as requiring uniforms, combed hair and tucked-in shirts, they can't take adverse actions against an employee based on age, sex, race, religion, national origin or disability. The woman has since taken a job at $18,000 per year less than she was making.
While it sounds obscene that an employer would instruct a woman to dye her hair in order to look younger, it does happen. Employers are always looking for optimum performance out of their employees and sometimes they take the idea too far.
Companies aren't allowed to require their workers to change their physical appearance in order to satisfy some kind of standard they've created. In this case, if the facts are true, it appears the woman was told to look nicer, which has no reflection on her ability to perform the job. It will be interesting to see if her company is able to prove any kind of documented performance issues occurred before she was asked to dye her hair.
Older employees who are fired simply because of their age, or those who aren't hired in the first place because employers falsely believe they won't be able to adapt to new technologies, can face emotional setbacks and a lack of earning potential in the future if they face discrimination. Finding a job is difficult right now for anyone and perhaps especially so for older workers. So, those who are unjustly terminated or passed over for opportunities and promotions should take action today.

If you feel your rights have been violated and are in need an Orange County discrimination attorney, call the California Employment Law Team at 877-529-4545 to discuss your rights. We offer free consultations in all areas of discrimination and employment law.
More Blog Entries:
California State Automobile Association accused of Age Discrimination: Feb. 17, 2011
Additional Resources:
A price to pay for being gray? By L.M. Sixel, Houston Chronicle