Yoga is taught as a way to help one build strength and find a centering peace.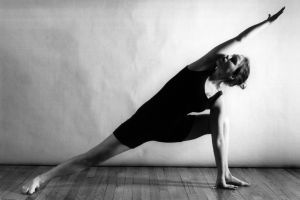 However, San Bernadino Sexual Harassment Lawyer Houman Fakhimi has learned it was anything but for a young, aspiring yoga instructor who was being trained at the Bikram Yoga facility, where the founder had trained numerous A-list Hollywood celebrities.
The 67-year-old founder is accused of making repeated and aggressive sexual advances at the younger instructor, who was 20 when she first began training at his center, where she worked for four years.
Not only did he sexually harass her, she says, he repeatedly and aggressively groped her. In one instance, in retaliation for her rejections, he reportedly pushed her leg so hard during an assist with a difficult pose that he caused her hamstring to tear. He also allegedly humiliated her in front of other students.
She said she knew of many other women who were struggling with some of the same aggressive behavior. But she claims they too were afraid to say anything, for fear that all they had worked for would be discarded.
It's unsurprising that she and other young women would have been afraid to speak out, given not only the instructor's position at the center, but also his many high-profile connections and rave reviews. It was he who held the power to ultimately grant her certification.
Sexual harassers know how to manipulate their victims. They know the power they hold, and they use it to their advantage in any way they can.
The victim in this case says the harassment began just five days into her first teacher training course.
In the middle of class, she says, he approached her and told her they had known each other in a past life. He asked if they should "make this a relationship," adding that he had never felt this way about anyone else before and that their connection was "amazing." The young woman says she was frozen with fear by the comments, but managed to sputter out that she had a boyfriend. The instructor said it was not an issue, as he had a wife, who he said was "mean" to him.
That was the end of that conversation – but far from the end of the harassment.
Sometime later, in that same class, the victim says he accosted her in class. He pushed her down toward the floor, pulled her leg and arm apart and pressed himself into her body, while also whispering sexually explicit things in her ear. She was not only frightened, but utterly humiliated.
After that, she says, she complained to the head teacher, who then confronted the founding instructor.
Thereafter, according to the victim, he began to get aggressive in his retaliation. This was when the torn hamstring incident happened. He also at one point publicly declared his "passion" for her. She also began to notice that the founder had taken up a number of strange rituals. Those included having numerous female yoga instructors-in-training brush his hair during classes.
In another incident, the victim says she asked the founding instructor to assess her chances of winning an especially difficult competition. He reportedly responded by grabbing her leg, forcing her down and making sexual demands, telling her he needed someone to love him and have sex with him so that he "wouldn't die."
She was able to escape. But after that, she says, he and his wife reportedly blocked her from teaching classes, attending certain advanced seminars and engaging in other similar activities.
Although the setting of the business may differ from most corporate offices, there is no mistaking that, based on her account, what occurred here was cut-and-dry sexual harassment and retaliation.

Victims of sexual harassment in San Bernadino may contact Houman Fakhimi trial attorney at (888) 529-2188.
Additional Resources:
Sex harassment scandal rocks the peace of Bikram yoga world, March 28, 2013, By Robin Abcarian, Los Angeles Times
More Blog Entries:
Southern California Sex Harassment Lawsuit Plaintiff "Sickened", March 12, 2013, San Bernadino Sexual Harassment Lawyer Blog