A Novato-based sales manager was fired by an electrical supply company for not spending enough time traveling to meet customers while the man was recovering from cancer.
The San Francisco Chronicle reports that the man was awarded $846,000 for losses, and a $25,000 fine was levied on the company that let him go for what has been determined to be unjust reasons.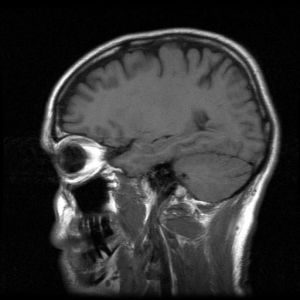 Sadly enough, some employers will fire a person with such insensitivity as this company and try to get away with this type of disability discrimination in Ontario and elsewhere throughout the great state of California. The good news is that experienced and aggressive Orange County Employment Law Attorneys won't sit by idly letting these injustices stand as is.
Corporations know that if they are faced with a discrimination lawsuit it not only threatens their dollar figures if a jury finds in favor of the victim, but it can also be a public relations nightmare. In many cases, they may be willing to make a generous settlement offer in order for it to go away. But often these companies will make unacceptable offers in settlement talks, forcing the victim to go to trial and expose all the dirty laundry in public.
In this case, The Fair Employment and Housing Commission, a state agency created to protect citizens' civil rights, ordered Acme Electronics, a Wisconsin-based company, to make the largest payout the agency has ordered in a discrimination case, the newspaper reports.
The Novato-based salesman, which is outside San Francisco, was a veteran electrical sales manager and headed the company's largest sales region from 2004 to 2008. He was fired at age 59 after having undergone surgery for kidney cancer and prostate cancer in 2006 and 2007, respectively.
The agency stated that the man limited his travel while he underwent treatment for the cancer and was fired within a year of the second operation. His region led all others in sales growth in 2007, despite the beginning of the economic downturn, and his supervisor gave him a poor review. In it, the supervisor stated the man spent too much time close to his home base and didn't make enough contact with potential customers.
While the company alleged that the man was fired based on the economy and his poor performance, the agency found that the reason the company provided for firing him were "factually baseless, false, pretextual and shifting." The company declined to comment and can appeal the ruling in court.
It's maddening how disloyal companies are to their employees these days. And it would be unbelievable that a company would fire a man while he is recovering from cancer had it not clearly happened, according to the commission.
It's sad to see that these things do, indeed, happen. But the good news is that there are aggressive and caring Santa Ana Discrimination Lawyers who are willing to fight the big companies and set the record straight in defense of the little guys.

If you feel your rights have been violated and are in need of an Orange County employment dispute attorney, call the California Employment Law Team at 877-529-4545 to discuss your rights. We offer free consultations in all areas of discrimination and employment law.
More Blog Entries:
Celebrities Sued Over Allegations of Labor Conditions at Los Angeles Restaurant: August 29, 2011
LAX Policewoman Gets $1 Million in Discrimination Case: August 4, 2011
Additional Resources:
Record award for man fired during cancer recovery, by Bob Egelko, San Francisco Chronicle