A former dispatcher for the Newport Beach Police Department has filed suit against the chief, as well as the department, claiming sexual harassment, sexual discrimination and wrongful termination.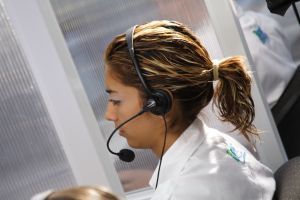 Newport Beach Sexual Harassment Lawyer Houman Fakhimi has learned that the complaint was recently filed in Orange County Superior Court, and that the chief, the city attorney and the city manager have all denied the accusations.
An outright denial of course is common in these cases, especially at the outset of the case. The defendants have everything to lose by admitting wrongdoing, and they usually have the resources to vigorously fight back – often painting the accuser as unstable and untrustworthy or a problem employee.
Claimants should know to steel themselves for this before even filing a claim. The defendant's initial reaction will typically have little bearing on the end result. It's simply standard procedure to deny, deny, deny.
In this case, the female dispatcher has alleged that the chief made inappropriate comments of a sexual nature to her and used to intimidate her after her husband, a former police officer with the department, testified against the chief and other department officials in a separate case.
An administrative appeal of her termination is still pending, according to agency officials.
Her husband, too, has sued the department, alleging wrongful termination and retaliation. That case as well is pending. In that situation, the husband had attested to corruption and cronyism within the department. Those actions were reportedly prior to the new chief assuming his position a few years ago. However, much of the same type of behavior continued, according to the plaintiffs.
The former dispatcher's husband was reportedly subjected to a series of retaliatory internal investigations before he was ultimately fired. The dispatcher said that after her husband was fired, she began to be the subject of harassment.
In one instance, she reported that the chief initiated an hour-and-a-half, closed-door, one-on-one discussion in which he sat inches from her face and used threatening language.
In other subsequent instances, she alleges that the chief would stand unusually physically close to her, once telling her that he "REALLY" like her, which had the obvious effect of making her feel both uncomfortable and intimidated.
These incidents were reported through appropriate administrative channels, but nothing was ever apparently done to address them.
Then in early 2011, the dispatcher was troubled following the outcome of a difficult 911 call. Officials within the department would later use her reaction to this call as the basis on which she was terminated. She was reportedly deemed to have been "disruptive," and was subsequently fired.
All employers are responsible for taking reasonable actions to prevent harassment and discrimination from occurring. Those measures include developing and implementing harassment prevention policies – complete with a uniform procedure for the filing and investigation of complaints – as well as the duty to fully inform the complainant of his or her rights and the responsibility to fully and effectively investigate and take prompt and effective corrective action if warranted.

Victims of sexual harassment in Newport Beach may contact Houman Fakhimi trial attorney at (888) 529-2188.
Additional Resources:
Ex-Newport Beach dispatcher claims sexual harassment by chief in suit, May 3, 2013, By Jill Cowan, The Los Angeles Times
More Blog Entries:
Sexual Harassment After Consensual Relationship, April 15, 2013, Newport Beach Sexual Harassment Lawyer Blog