The plaintiff in a Southern California sexual harassment claim says the treatment she endured at the hands of her boss was so severe, it literally made her vomit.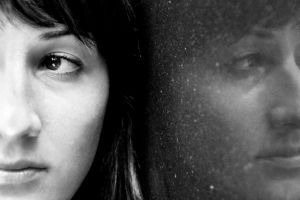 After she reported it, she says, she was fired.

Irvine Sexual Harassment Attorney Houman Fakhimi knows this tends to be the status quo for harassers and the companies for which they work. In environments that harbor that kind of behavior, there is a tendency to try to simply make the victim and the allegations go away, rather than doing the right thing and addressing it head-on.
That's why it's also not surprising at all that this is the same company accused of firing two whistleblowers who came forward to report mismanagement of about $1 million in taxpayer funds.
The sexual harassment case involves a woman who previously worked as the secretary for the head of a Medi-Cal Care Commission, overseen by authorities in Ventura County.
She said that at first, her boss was professional, but soon began to take an apparent interest in her career advancement. It wasn't long though before the questions he began asking of her struck more of a personal tone. They were regarding her appearance, her romantic relationships and her daily bathing rituals.
This alone made her uncomfortable, but those questions were soon accompanied by long, inappropriate stares, particularly at her legs. He routinely began to make comments about her clothing, showering her with compliments and urging her to wear dresses more often.
She didn't address the issue right away, she says, because she feared losing her job. For this same reason, she said, she participated in his banter disparaging other employees, even though she said it made her uncomfortable.
His behavior toward her began to worsen, she says. He would brush up against her, tough her knees, comment about his desire to role play in a sexual way with her. He told her that she should refer to him as "Sir" or "Boss." One day when she asked how he wanted his coffee, he responded, "blonde, sweet and strong," which was a clear reference to her.
This continued when the employee would attempt to change the subject or remind him that she was happily married. She soon found herself avoiding any situations in which she would have to be alone with him. He soon began sending her sexually suggestive e-mails and text messages, asking her to send photographs of herself to him. At one point, he gave her a flash drive containing pornographic movie clips. He later tried to grill her on which ones she preferred.
On one occasion, he asked her to come to lunch to celebrate his birthday – but to tell no one else about it. They went to a nearby book store with a cafe. While there, he reportedly came up behind her, pulled her hair and said crass things to her. When she broke free and ran out the door, he reportedly chased her and began to grope her.
On another occasion, while alone in the elevator, he reportedly spanked her.
This was the incident, she said, that caused her to become physically ill. She said she confided in two HR managers about what was happening, yet nothing was done.
Later, when she filed a formal complaint, one of those HR managers asked to meet with her privately outside the office. At that meeting, the manager reportedly said she could "see why this is exciting" to the employee.
She was subsequently fired.
No one should ever have to endure treatment like this.

Victims of sexual harassment in Irvine may contact Houman Fakhimi trial attorney at (888) 529-2188.
Additional Resources:
A Textbook Case on Sexual Harassment, Feb. 28, 2013, By William Dotinga, Courthouse News
More Blog Entries:
California Sexual Harassment Claims Must be Timely Filed, Feb. 25, 2013, Irvine Sexual Harassment Lawyer Blog