A pharmaceutical company was recently slapped with a $99 million settlement for not paying sales representatives overtime pay, Bloomberg Businessweek is reporting.
Orange County employment lawyers have seen many types of companies that try to twist rules and cut corners to maximize their profits. Sadly, executives — making six or seven figures a year, plus stock options — view low-level employees solely as a means to make this money.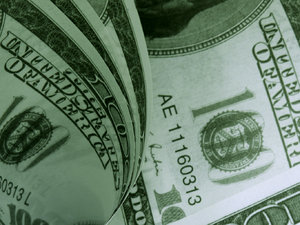 In some cases, businesses will look at wages or overtime as a way to save money. Often, though, this leads to a wage or hour dispute in Santa Ana. If companies are directing supervisors to falsify time sheets or deny money for work done, it can lead to complaints and lawsuits. Sometimes, these matters require the skills of an experienced lawyer to ensure the employee doesn't get shorted.
In this case, according to the news article, the company found itself as a defendant in a lawsuit involving 7,000 former and current employees. A judge recently agreed to a $99 million settlement in the case, which goes back to 2006.
Workers settled the case before the U.S. Supreme Court was ready to decide if drug makers must pay overtime to up to 90,000 sales representatives. A drug company is challenging whether federal wage-and-hour laws protect sales employees.
According to court records in the case, sales representatives say they were denied overtime pay, in violation of federal wage laws. This federal law deals with most public and private employment and includes laws and rules for different types of industries.
A lower court has ruled that sales representatives should be allowed to receive overtime pay and now the nation's high court is set to hear arguments on the matter. These workers may be entitled to back pay and lost wages.
Businesses will try to save money any way they can and doing it through the hard work of their employees is certainly an option they consider. Sadly, this can lead to major financial problems for an employee who is working more than 40 hours a week and not being paid for it.
In cases like this, it's necessary to hire an experienced Orange County employment lawyer before you discuss the matter with your employer. If companies admit to fault, it can open up a wave of problems for them, so often when they don't pay a worker overtime, they will continue to deny it and defend themselves in court, if necessary. Don't let the company break the law and win.

If you feel your rights have been violated and are in need of an Orange County employment dispute attorney, call Trial Attorney Houman Fakhimi at 877-529-4545 to discuss your rights. We offer free consultations in all areas of discrimination and employment law.
More Blog Entries:
New Irvine Wage Theft Law Goes Into Effect in January: January 5, 2012
Additional Resources: