Students from four U.S. universities – two of those in California – have filed federal complaints alleging that their schools did not take appropriate action to address campus sexual harassment and assault.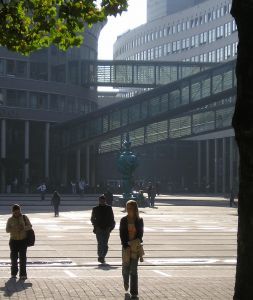 Orange County Sexual Harassment Attorney Houman Fakhimi understand that the students each filed a complaint with the U.S. Department of Education. The schools at the center of the controversy include the University of California, Berkeley and the University of Southern California, as well as Swarthmore College in Pennsylvania and Dartmouth College in New Hampshire.
These cases represent part of a growing trend, with students filing complaints relative to Title IX sexual harassment violations as well as violations of the Clery Act. The latter, a federal statute, 20 U.S.C. 1092(f), holds that colleges and universities that collect federal financial aid must keep and disclose information regarding violent crimes on or near campus. Compliance is monitored by the U.S. Department of Education, and civil penalties of $35,000 per violation can be inflicted. Institutions may also face suspension from federal financial aid programs, which serves as a far more substantial threat.
The complaints ask that the Department of Education launch investigations into each claim.
The reality is, most colleges do all they can to downplay incidents of sexual harassment and/or sexual assault because they don't want to damage their reputations, which in turn might negatively impact admissions. However, they end up compromising both student safety and justice for victims in the process.
A similar complaint was filed by the Occidental College in Los Angeles just last month. In that case, 37 students alleged that since 2009, the school had failed to properly investigate claims of sexual assault and sexual harassment on campus and also that it failed to properly document such claims, per the Clery Act.
In some of those instances, allegedly, perpetrators were allowed back on campus, even though it had been found they were responsible for engaging in non-consensual intercourse.
One student said she a dean discouraged her from reporting a rape. Another student, when she told an administrator she did not feel safe, was told not to worry because the administrator had met her alleged attacker and he "didn't seem like the type of person who would do something like that." That individual was allowed back to the school even after he was found responsible for attacking her and two other women.
Occidental representatives say they have improved sexual misconduct procedures.
But the problem continues to be widespread at college campuses not only across California but throughout the country.
In 2011, the Obama administration issued a new, more stringent interpretation of responsibilities held by universities under Title IX. The administration warned that many schools were in violation of the law because they were using a less stringent interpretation of the law.
This may have something to do with the increase in complaints.
But overall, claims of sexual harassment are down. The Equal Employment Opportunity Commission reported that there were about 15,500 complaints in 2000, compared to about 7,500 complaints filed in 2012. Part of that may be due to the fact that we as a country have gotten better educated about what sexual harassment is and why it mustn't be tolerated.
Still, claims that are made are receiving higher payouts than ever, suggesting egregious violations continue to happen. The EEOC reports that about $56 million was paid out in 2000 for 15,500 complaints, versus $43 million paid out in 2012 for half that many.

Victims of sexual harassment in Orange County may contact Houman Fakhimi trial attorney at (888) 529-2188.
Additional Resources:
Four Major Universities Facing Sexual Assault Claims by Students, May 28, 2013, By Don Jeffrey and John Lauerman, Bloomberg
More Blog Entries:
California Sex Harassment, Abuse, Alleged by College Student, May 15, 2013, Orange County Sexual Harassment Lawyer Blog