The saga between Wal-Mart and potentially 1 million female employees who believe there is widespread discrimination continues as the giant retailer agreed to give the plaintiffs an extra 90 days to file their cases, Bloomberg reports.
California Employment Lawyer Blog recently reported on the situation, in which the U.S. Supreme Court ruled in Wal-Mart Stores, Inc. v. Dukes that the class-action lawsuit against the company couldn't proceed because the plaintiffs haven't shown justification for class-action status.
Orange County discrimination happens every day, even though there are state and federal laws preventing it. Sadly, workers sometimes either don't know they are facing discrimination or accept it as a part of the job in exchange for being gainfully employed. If you face discrimination on the job, consult with a San Bernardino Employment Lawyer. It's possible that some advice can help you clear up problems at work or that filing a lawsuit is necessary to sort out the problem.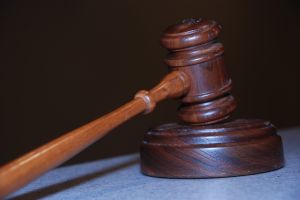 The Supreme Court decided 5-4 that the plaintiffs, which could be more than a million female workers, past and present, hadn't shown the company operated under a "general policy of discrimination," according to justices. The court ruled that they haven't shown that Wal-Mart, given its significant size of more than 4,300 stores, has a policy that every manager followed to discriminate against women.
The issue was whether 1.6 million current and former female employees could make a unified claim of systematic discrimination over the last decade, CNN reported. The plaintiffs alleged women were paid less than men and sought back pay and punitive damages. The lawsuit originated in Pittsburg, California, which is outside Oakland, by Betty Dukes, a greeter at a Wal-Mart store there.
While the Supreme Court decision broke up the possibility of a class-action lawsuit, it left open the possibility that more than 1 million past and present female workers could file individual cases against the retailer. A class action lawsuit means a group of plaintiffs who have similar claims against one defendant file one lawsuit jointly, as opposed to filing individual lawsuits.
The group lawsuit was first filed in 2001, Bloomberg reports, and the filing of any new individual gender-bias claims by women covered under the group case was put on hold. Now that the case has been disbanded, the hold has been lifted. By law, a plaintiff generally has 180 days from the date of discrimination to file a lawsuit. If a state or local agency enforces a law that prohibits discrimination on the same basis, a claimant has 300 days.
While some may think that the giant retailer facing potentially more than 1 million lawsuits is shocking, consider the statistics from the U.S. Equal Employment Opportunity Commission, the agency responsible for enforcing federal discrimination laws.
In 2010, there were 99,922 charges of discrimination nationwide, the highest on record. That's a 25 percent increase in the last decade. The complaints relate to a person's race, sex, national origin, religion, age, disability and other factors. While a small percentage of those charges will ultimately be considered justified, there are many workers who believe they aren't being treated fairly. If you are one of them, call for a free consultation.

If you feel your rights have been violated and are in need an Orange County discrimination attorney, call the California Employment Law Team at 877-529-4545 to discuss your rights. We offer free consultations in all areas of discrimination and employment law.
More Blog Entries:
Texas Woman Sues Former Boss For Age Discrimination For Not Dying Gray Hair: July 12, 2011
In Wal-Mart Stores, Inc. V. Dukes, U.S. Supreme Court Rules Against Workers in Discrimination Lawsuit: June 25, 2011
Additional Resources:
Wal-Mart Agrees to Give Woman Extra Time to File Discrimination Lawsuits, by Karen Gullo, Bloomberg