CNN is reporting that tens of thousands of farmers who faced racial discrimination from the U.S. Agriculture Department in the 1980s and 1990s could start to get $1.25 billion in compensation after a recent federal settlement.
While not usually on this grand a scale, racial discrimination in Irvine and elsewhere happens every day. Employees are fired or not hired not based on their skills, but based on their skin color. Sadly, Orange County employment lawyers have seen many Americans whose lives have been disrupted because of discrimination in the workplace.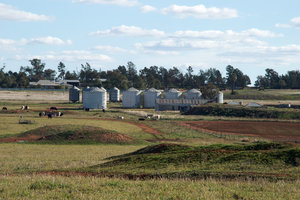 Race is a characteristic that is part of a protected class where discrimination cannot be tolerated and the class includes disability, religion, age and sexual orientation, to name a few. In 2010, there were nearly 36,000 race-based claims of discrimination in the United States, according to the U.S. Equal Employment Opportunity Commission. That was up from nearly 34,000 in 2009 and 29,000 in 2000.
In this case, as many as 68,000 African-American farmers could receive either $50,000 or $250,000, depending on the circumstances of their case. In the class-action lawsuit, a judge ruled that the settlement is fair in helping black farmers who can prove they were discriminated against in the department's support and programs.
"Historical discrimination cannot be undone," the judge wrote, citing a basis to establish payments, "for the broken promise to those African-American farmers and their descendants."
A review panel of retired judges and neutral parties will look at each case to determine the amount of aid the farmers can get. This will no doubt go a long way toward helping farmers whose livelihoods were shattered because of discrimination.
Many who faced discrimination lost their farms when they were not given equal opportunity to get aid from the government-backed department. When competitors, who were not black, got the needed support, they were able to put black farmers out of business.
Our country runs on farmers who are able to create produce, meat and other animal products that feed our families and keep the grocery business competitive. But if they aren't able to thrive because of racial bias, the entire system struggles.
On a smaller scale, discrimination in the workplace can be equally disruptive. When bosses make decisions of hiring, firing, promotions and training not based on a person's skills, experience or abilities, but rather on the color of their skin, that is a major inequality.
Many examples of outright racial discrimination in Irvine workplaces require the help of a whistle-blower — a person who is willing to stand up to what is wrong. In many racial discrimination situations, an insider can help change the culture of a business that has for years operated in the wrong.
Sometimes, however, the culture is such that bosses are open about their discrimination and use their power to influence others to stay quiet. The threat of losing a job, especially in this difficult economy can be an intimidating force.

If you feel your rights have been violated and are in need of an Orange County employment dispute attorney, call Trial Attorney Houman Fakhimi at 877-529-4545 to discuss your rights. We offer free consultations in all areas of discrimination and employment law.
More Blog Entries:
Religious Discrimination Lawsuit Settled by Georgia City: October 13, 2011
Older Workers in Los Angeles Face Age Discrimination: October 7, 2011
Additional Resources:
Judge approves historic settlement for black farmers, by Paul Courson, CNN