As the federal government wrestles with how to handle the issue of comprehensive immigration reform, the House recently passing a bill that would provide fast-track residency status to California farm workers. Still, those in the fields face additional burdens.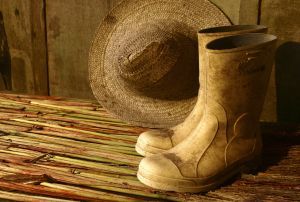 Orange County Sexual Harassment Lawyer Houman Fakhimi knows that for immigrant farm workers, particularly females, sexual harassment and even sexual assault is a constant threat.
As it is, these women are far from their families, their support systems and a familiar culture. They work in sweltering, back-breaking conditions for a pittance that they desperately need and feel constantly under the threat of being discovered by immigration officials.
Their circumstances leave them vulnerable to sexual harassment and abuse by both co-workers and supervisors. They feel they have no one to turn to and often, they may fear retaliation or reprisal or they don't realize that they are protected under the law.
One of those who is the exception is a 40-year-old grandmother and farm worker in Salinas. A few years ago, she said she faced daily sexual harassment by her supervisor. First, he began asking her for a massage. Then, he would detail the ways he wanted to "be with" her. His suggestions seemed to become more lewd by the day.
This made her extremely uncomfortable, but she didn't know what to do or where to turn. One day, on the way back from the fields, he told her the two of them needed to pick up some boxes. In an empty clearing, she says, he raped her. She described how she couldn't even scream because she was in such shock and horror.
She didn't file a police report. She was afraid to go to management, afraid she would be fired. She needed that work to feed her family. Her supervisor had told her that if she told anyone, he would make sure there were no other opportunities for her.
So she endured another seven months of facing this man every day. Finally, seven months later, she worked up the courage to file a complaint. She ultimately reasoned that she had daughters and sisters. She never wanted them to have to endure what she had been forced to endure.
Unsurprisingly, she was fired soon after lodging the complaint. She followed that with a civil lawsuit against the company. The supervisor of course denied the allegations, but the firm agreed to settle with her for an undisclosed amount three years ago. The terms of the settlement bar her from naming the company or how much was paid.
But her case is rare in that few immigrant women take the step of reporting what is happening to them.
A spokesman for the U.S. Equal Employment Opportunity Commission said the entire farm worker system is established on the basis of a power imbalance. You have a supervisor who has the power to hire, fire, promote or retaliate. If that individual is a sexual predator, he or she is in a strong position to abuse that power. The immigrant may view her very survival as dependent on their compliance – and silence.
The EEOC reports that in the last 15 years, it has handled some 185 charges of sexual harassment in the agricultural industry. That's more than what is seen in any other state, but it's still believed to be a very skewed reflection of the problem. The actual number of harassment and assault incidents are almost assuredly much higher.
Continue Reading